[dropcap style="font-size:100px; color:#992211;"]C[/dropcap]elebrating the 51st Cambridge Folk Festival, Trebuchet attended a celebrated UK institution that demonstrated again that, while it may not be the biggest folk music festival, has a very special place for audience and performers alike.
Blessed by great weather the festival was a sold out success with myth making performances from The Proclaimers, Joan Baez, Wilko Johnson, Joan Armatrading and The Unthanks.
We've seen the Proclaimers reach a sort of universal recognition with one of their songs (we dare not speak its name, nor hum its chorus) but, taken as a whole, they've made 25 years of music unique to their Scottish storytelling and on that basis they must be included in the canon of trailblazing UK folk luminaries.
Playing the best known songs of their repertoire (festival sets are rarely made up of unknowns) it seems clear that any populist one-hit ghosts which might follow them have been long buried beneath longevity and talent. They're national treasures whose sets are now endless singalongs with very energetic dancing (especially to THAT song) and tears during 'Sunshine on Leith'.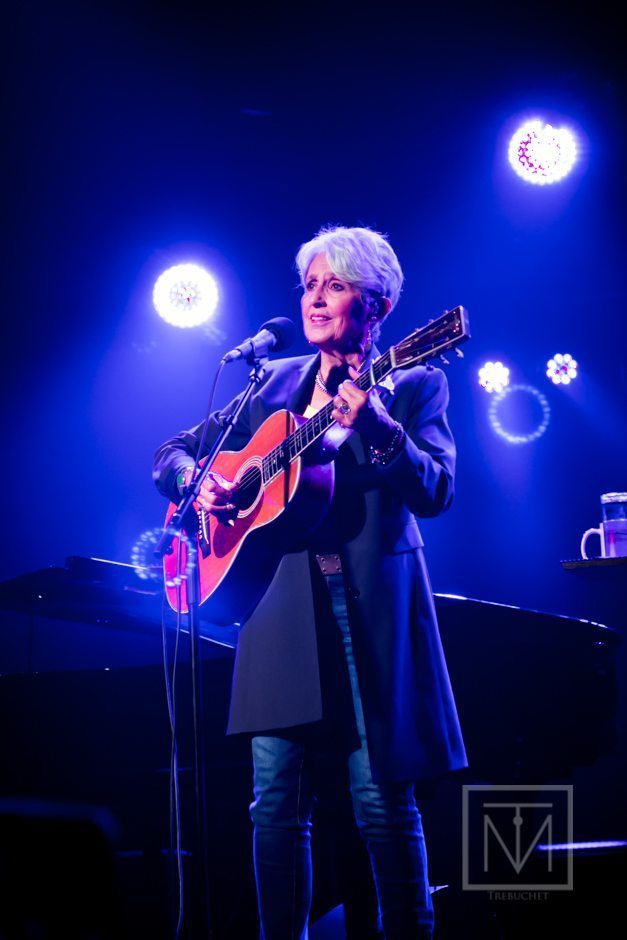 Seeing Joan Baez was a true delight, concerns that she wouldn't be able to sing with her 1960s crystalline purity grumbled before and after but then voices, like people and opinions, change with time.
Her voice, still powerful, is captivating and despite being one of the most influential (read 'copied') singers in Western music, is solely hers. Her versions of It's All Over Now, Baby Blue and Long Black Veil were particularly moving and her duet with Tour Assistant Grace Stumberg on Me and Bobby McGee was received with rousing applause.
Joan Armatrading put in a incredible solo performance tearing through classics like Drop the Pilot, Love and Affection and Me Myself and I. Of the many breathtaking aspects of her performance (besides her incredible voice) was her jaw-dropping guitar playing. Complete with fretboard fireworks and dripping with intensity, she surely had many a would-be guitarist scrabbling back to the practice room.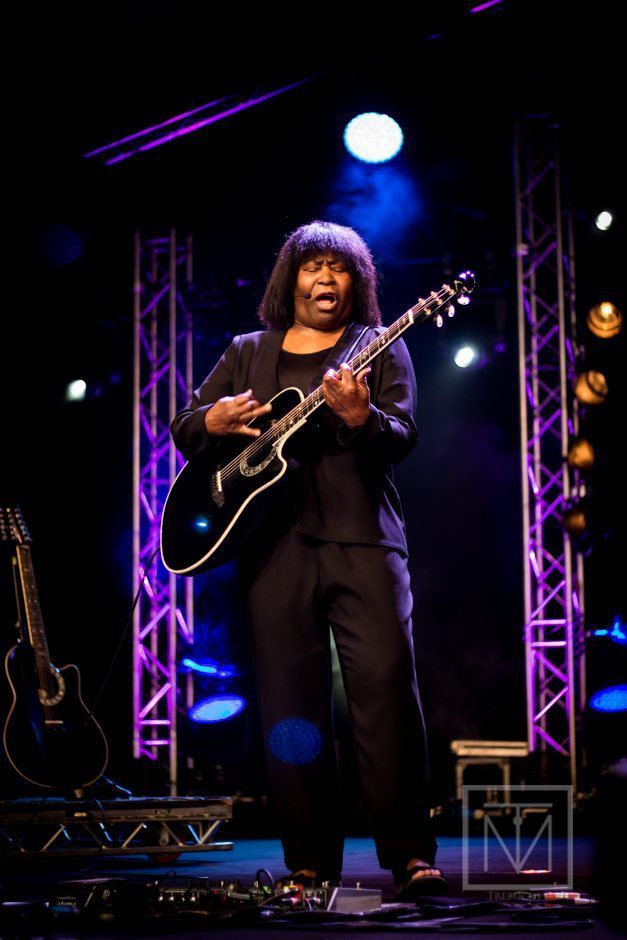 Armatrading is sometimes lumped into the Singer-Songwriter genre but at Cambridge she gave us a commanding performance that emphasised variety and verve, focused through the prism of a profound woman. If only more artists had an ounce of her originality perhaps we wouldn't be treated to artists like Passenger.
Wilko Johnson gave a standout performance on Friday (especially when joined by Norman Watt-Roy). His energetic set was the highlight for the rockier end of the spectrum. Meanwhile, Acoustic-Folk dance fans (the barefoot, garland and cheese-cloth set) had fun times dancing away to the Treacherous Orchestra and Shooglenifty, culminating in the sensational Jim Moray's Silent Ceilidh.
An inspired invention to get around late night noise ordinances, revellers are given two channel headphones, one folk and the other contemporary pop (Britney etc) mixed to the same beat. The caller then leads people through Strip the Willow and other traditional dances. A bit much for me at the end of a long day and apologies to several barefoot ladies upon whose delicate feet I trod.
In fairness, it was extremely cramped and the organisers would do well to move to a larger tent next year.
As with all festival reviews there will be omissions and gripes. I thought the first and last songs by The Unthanks, showing us neo-classical arrangements with depth and flair, were an awe inspiring revelation. However, when they put on little girls voices and coyly sing about the 'Old ways' I'm left decidedly cold.
Griping onward, Rhiannon Giddens was not as good as people wish her to be. Whilst she has undeniable stage presence and physical beauty, her music is largely twee and annoying. I'd argue that anyone who says different has either a financial agenda or connubial eye.
The Ukulele Orchestra put on the same show they've always done which, while never courting relevance (it's ukulele covers of pop hits for crissake), seems less entertaining than before. Has the ubiquity of ukulele playing in general made the charming premise of their perennial act stale? Yes.
All in all, Cambridge Folk Festival delivers the goods but I do find the audience rude and entitled. The deck chair legions cramping stages and pathways are getting worse, the tutting and queue jumping by grey-haired women louder, and the hypocrisy of abusing polite people moving through the crowd before blithely whacking people with a deckchair as they themselves wander about, intolerable.
Happily it's quite comic and slightly away from the beady eyed hordes one can usually find bon vivant fans eager to have a good time, swap schedule tips and musical history with good grace and strong cider. Wassail.
2015 wasn't the greatest Cambridge Folk Festival I've been to (topping Van Morrison in 2014 would have been impossible) but it was highly enjoyable, and with discoveries aplenty and plenty of cheer, remains an essential part of the UK musical summer.
See you next year!
Cambridge Folk Festival 30th July to 2nd August.