[dropcap style="font-size:100px; color:#992211;"]T[/dropcap]rinity Live was originally intended to have been a triple-headlining tour by The Reasoning, Touchstone and Magenta. But the tour had to be cancelled when Magenta's vocalist Christina Booth was diagnosed with breast cancer last year.
The bands decided to keep one date from the proposed tour, at The Assembly in Leamington Spa, and repurpose it as a charity show in aid of three cancer charities. The Reasoning and Touchstone would still appear, along with Rob Reed of Magenta performing as "Rob Reed and Friends".
The show expanded to a day-long event with a number of prominent additional names from the prog world added to the bill, including the mighty Arena as headliners. Then, only a few days before the show came the announcement that Christina Booth's cancer treatment was going sufficiently well that she would be well enough to perform a short set, so Rob Reed and Friends became Magenta.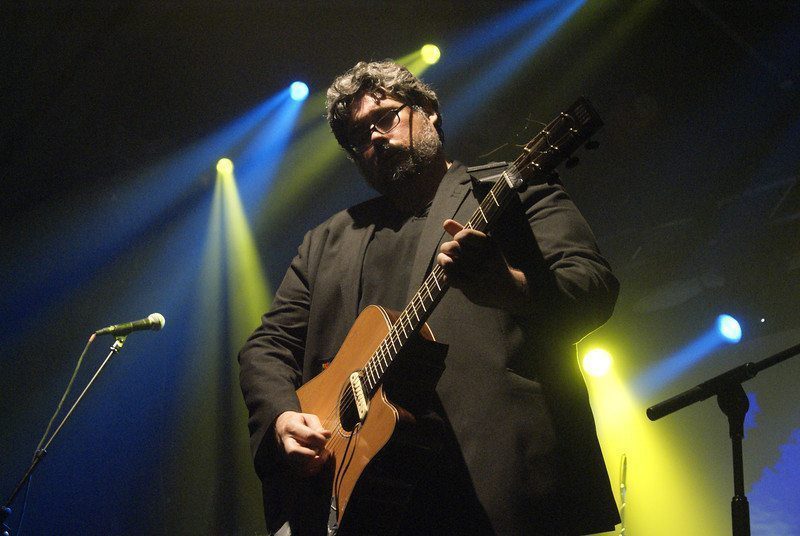 The day started with two acoustic acts. First came an entertaining set from former Pallas frontman Alan Reed accompanied by multi-instrumentalist Mark Spencer, playing stripped-down versions of songs from his most recent solo album along with the odd Pallas oldie. Touchstone's Kim Seviour joined them for a moving cover of the Twelfth Night classic "Love Song".
Then came acoustic guitar virtuoso Matt Stevens weaving his trademark tapestries of sound with the aid of looping pedals and layers of effects. There is nobody else on the live scene quite like him.
A lengthy pause before Magenta came on built up anticipation for their set. They opened with an intense cover of the instrumental "Cinema" from Yes' 90125 before Christina joined them to deliver a truly inspired performance.
Despite undergoing chemotherapy her voice, energy and stage presence were not diminished in the slightest, with powerful performances of "Gluttony" and "The Lizard King". But the high point of the set was the cover of the Peter Gabriel/Kate Bush duet "Don't Give Up" with Alan Reed, which simply bought the house down; there wasn't a dry eye in the room.
The finished up with "Pride" to close a remarkable set; it's always amazing how tight Magenta can be on stage given how infrequently they perform live.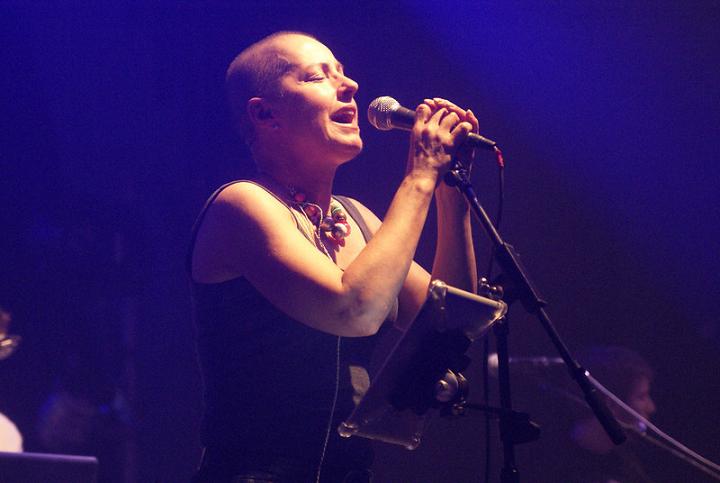 After that it was a short and sweet acoustic set from Heather Findlay and Chris Johnson, running through a selection of Mostly Autumn, Odin Dragonfly and Halo Blind favourites. Heather has been absent from the UK live scene for a long time, so her appearance on the same stage as her emotional farewell from Mostly Autumn four years ago was good to see. The reception for songs like "Silver Glass" and "Evergreen" show that there plenty of people in the prog world who still love her.
Most of the prog fans in the venue knew little or nothing about Lost in Vegas, making them the wild card of the bill. In the event, their foot-on-monitor hard rock seemed out of place on the bill. They were competently and tight, and had all the right stage moves, but came over as rather generic without quite enough in the way of memorable songs.
The Reasoning have also been away for a long while. They're back with another new lineup, now expanded to a six-piece with Robert Gerrard on keys and Sebastien Flynn-Goze on vocals and acoustic guitar handling the male vocal parts. Opening with "Dark Angel", the set drew very heavily from their first two albums, with songs like "Awakening", "Fallen Angels" and "Aching Hunger" well-received by the crowd, with Robert Gerrard's washes of Hammond giving some songs a Deep Purple feel.
While it was still an enthusiastic performance especially from frontwoman Rachel Cohen it didn't quite reach the levels of their shows two or three years ago when they seemed poised to break through to the next level. Still, it's early days for a new incarnation of the band, and it will be interesting to see where they go next.
Touchstone suffered from a muddy sound at the very beginning, but it didn't really diminish what soon turned into a very entertaining set. The choice of songs emphasised their most recent album "Oceans of Time", though they also reached back into their very early days with "Misguided Fool" from the Mad Hatters EP.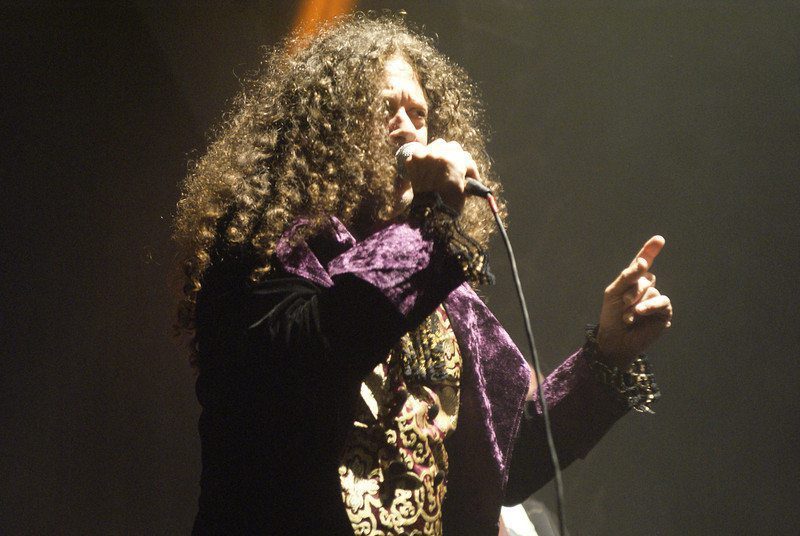 They were the first band of the day to come back for an encore, at least for those members of the band who got as far as leaving the stage in the first place. The encores included a monstrous "Wintercoast" with its machine gun bass riff, and ended with their rousing rocked-up version of Tears For Fears' "Mad World" with John Mitchell joining them on guitar.
After the charity auction came headliners Arena, making their sole live appearance of 2014. As a supergroup formed by Pendragon's keyboard player Clive Nolan and former Marillion drummer Mick Pointer, Arena's brand of heavy neo-prog is as cheesy as hell. But they do the whole thing so well it just doesn't matter. At times they come over as a cross between Fish-era Marillion and Queen. Paul Manzi makes a splendidly melodramatic frontman, and there was plenty of John Mitchell's shredding guitar heroics. They delivered a barnstorming performance that was an ideal way of closing the event.
The whole day, as well as raising a great deal of money for charity was a gathering of the prog clans, with many, many familiar faces in the crowd. There were great performances all round, and Arena were more than worthy headliners. But good as Arena were, it was still Magenta who ultimately stole the show, and I can't imagine any other artist begrudging them for it.