[dropcap style="font-size:100px; color:#992211;"]T[/dropcap]ouchstone came to London's Borderline for the second night of a short Christmas tour.
These three dates were the band's first live appearances since the 2015 farewell gigs for Kim Seviour and Rob Cottingham, and gave audience the first opportunity to see the band's new lineup featuring Aggie Figurska on lead vocals and Liam Holmes on keys.
Support was an acoustic version of The Heather Findlay band. Billed as a trio with guitarist Martin Ledger and harpist Sarah Dean, they were augmented with Touchstone's Henry Rogers alternating between cajon and keys. Beginning with "Eyes of the Forest", they delivered a beautiful set with Sarah Dean's harp given a lot of prominence.
Most of the set came from the newly-released "I Am Snow", the exceptions being the dreamy "Lake Sunday" from The Illusion's Reckoning, and a stunning cover of Steeleye Span's version of the medieval carol "Gaudete" with all the band contributing to the multi-part harmony. The two brand new songs, "I Am Snow" itself, and "Dark Eyes" came over strongly, as did the cover of Sandy Denny's "Winter Winds".
The medley of "Winter is King" and "Day 13" was another highlight. 2016 does seem to be the year Heather Findlay came into her own as a solo artist; there's a new-found confidence about her performances this year.
Touchstone hit the stage with metal guitar barrage of "Flux" and proceeded to play a very hard-rocking set with a greater emphasis on shorter, punchier songs than some of their epic-laden sets of the recent past. They drew heavily from the riffy Oceans of Time as well including all three songs from the new EP, although they did find room for a few longer songs from earlier albums. "Half-Moon Meadow" from The City Sleeps turned into an extended wig-out of guitar and keyboard soloing.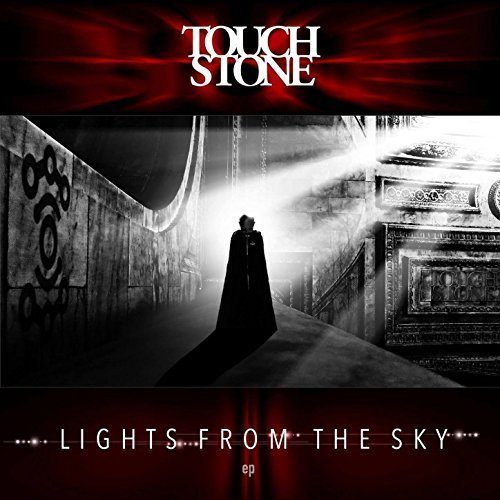 Aggie's voice has the range and power to hit all the right notes, even if she hasn't quite got inside the songs and made them hers yet. Her stagecraft still needs work; there was very little interaction with the audience and much of the set proceeded without announcements. Like Karnataka's Hayley Griffiths, she comes from a background in musical theatre rather than rock, and needs time to grow into the role of rock frontwoman.
The main set ended with bombastic versions of Wizzard's "I Wish It Could Be Christmas Every Day" and Greg Lake's "I Believe in Father Christmas", before the band encored with the epic "Wintercoast" with that distinctive machine-gun bass riff, and Moo and Aggie singing Rob Cottingham's former male lead parts in harmony. Then came the soaring title track of the new EP Lights from the Sky to bring the high energy set to a conclusion.
This short tour represents a new beginning for Touchstone. It's never easy to replace a much-loved lead singer, especially when Kim Seviour's sometimes fragile vocals and quirky stage persona were a big part of their appeal. With just three new songs from the EP, Aggie is still singing a set made up largely of older songs written for a different singer, and to some extent the new-look band is still a work in progress. Like Karnataka (twice!) and Mostly Autumn, a new lineup with a new lead singer often comes into its own once they have a substantial amount of new material to perform live.
With a new album Dangerous Days due later this year, the best of the new Touchstone is surely yet to come.