[dropcap style="font-size:100px; color:#992211;"]T[/dropcap]ouchstone have built a very strong reputation as a live act.
They rock hard enough to appeal to metal audiences, but their music has more than enough atmospherics and dynamics to appeal to progressive rock fans. They're a band with feet in both camps without falling into the obvious clichés of prog-metal.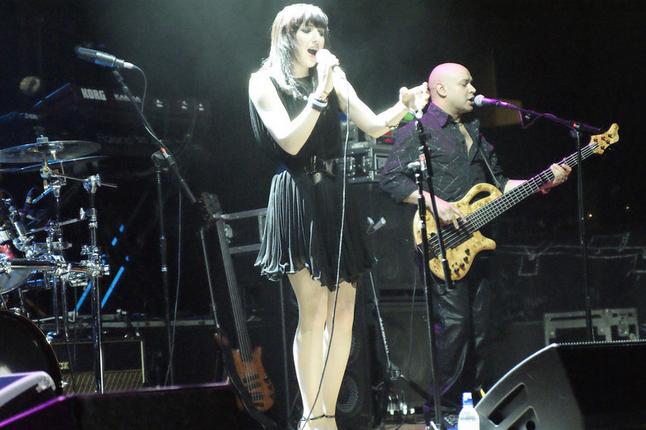 Their previous work The City Sleeps was a bit of a "difficult third album". While it had its moments, with an immaculate production and some spectacular instrumental pyrotechnics, it didn't quite reach the heights of their breakthrough record Wintercoast. So there's a lot riding on their fourth studio album, Oceans of Time, produced again by John Mitchell, and their first with the new record label Hear No Evil records.
[quote]less emphasis on
extended guitar wig-outs
and much more on
solid composition[/quote]
Opener "Flux", with its metal riffing, starts out as quintessential Touchstone, although the middle section where the guitars drop out to be replaced by gospel-like vocal harmonies hints at what's to come. "Contact" and "Tabula Rasa" reveal a much lighter and, dare I say it, more pop-orientated sound, stepping away from the wall-of-sound that characterised the previous album. "Fragments" takes it even further, with a percussive new-wave feel quite unlike anything Touchstone have attempted before.
Later songs such as "Spirit of the Age" have more of a traditional Touchstone epic approach, combining atmospheric moments with much heavier passages. The title track in particular is a monster to compare with the title track of "Wintercoast".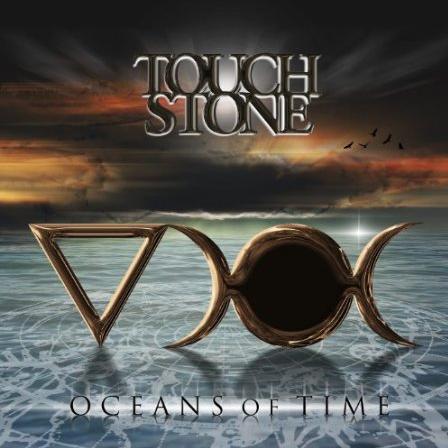 There's less emphasis on extended guitar wig-outs and much more on solid composition, with the vocal melodies in particular far stronger. There are still plenty of heavier passages where they show their metal side. But there is far more light and shade, with stripped-back sections that give Kim Seviour's sometimes delicate vocals a lot more space, including a  magical moment in the middle of "Through The Night" which is one of Kim's best ever vocals.
But it's Adam Hodgson's guitar that dominates the album, despite very little traditional-style prog-metal soloing. His inventive riffs, rhythm parts and effects-laden atmospherics make up the core of the songs themselves. Rob Cottingham on keys take on more of a supporting role, adding additional colour. Again, with relatively little soloing.
Perhaps the only flaw is the inclusion of the rather unnecessary re-working of "Solace", which first appeared on "Wintercoast". Yes, it's a great song, and the new version is interestingly different, but it feels like a bonus track rather than a proper part of the album.
Oceans of Time ought to cement Touchstone's growing reputation as one of the most exciting bands in the scene. It's their most mature album to date, building on their undoubted strengths, but with none of the previous self-indulgent excess. Anyone who's enjoyed their earlier work should still find plenty to love about this record. With a sound that's on one hand more varied but on the other tighter and more focussed, they deserve to win themselves a much larger audience with this release.
Available from October 7th
Photo: Tim Hall