[dropcap style="font-size:100px; color:#992211;"]I[/dropcap] had been assigned to review the new documentary film about Johnny Thunders.
Unfortunately high winds on the South Coast and some exhibitionist suicide throwing himself under a train at Hayward's Heath prevented me from doing so.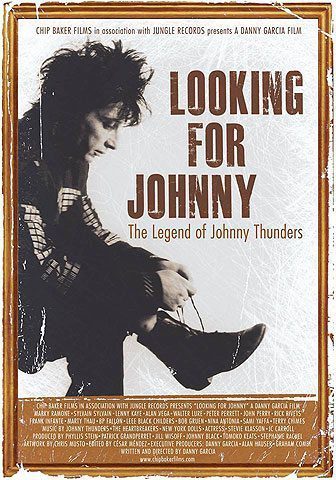 Thunders has been on my mind recently: caught whistling 'I'm living on a Chinese rock', wearing an LAMF T shirt (in pink and available now from Japanese clothing company 666) and finally having a disagreement with the esteemed guitar player Chris Spedding about including the line 'I want to love you like sweet Johnny Thunders' in a song he was intending to duet with barefoot sixties goddess Sandie Shaw (I lost).
My meetings with the little badass were mercifully brief. Back in the nineteen seventies the NME photographer Joe Stevens brought him to see my band The Sharks when we played New York. We went down a storm – he came backstage and pretended to be unimpressed. A short while later I caught the New York Dolls at the Rainbow Room in London.
They were crap. Unbelievably crap. Like children who couldn't play pretending to be the Rolling Stones. I could have gone backstage to gloat but declined.
And then I forgot about them.
I think I saw the strange publicity shots that M. McClaren art directed in 1976 when he was using them as a prototype Sex Pistols and thought that maybe something was going on.
But then the Dolls broke up.
It was the singer Patti Palladin who recommended that I check out JT's new band The Heartbreakers at the Vortex in 1977. A fellow US exile, now broadcasting on the London Punk frequency, she had recorded a duet with JT and felt that he was on to something special.
I stood by the bar with a Jack Daniels and low expectations while Don Letts played heavy dub. As soon as the band kicked off a sallow spiky haired youth pogoed right at me and knocked the drink from my hand. I put my hand firmly around his throat, backed him up against a wall and demanded that he buy me another drink. I relaxed my grip slightly so that he could whine that he didn't have any money and was v sorry about the collision.
When I let him go somebody said 'That's Sid Vicious' which garnered the inevitable response 'He's not that vicious is he?'
Meanwhile The Heartbreakers were mining a solid edgy groove beneath instantly memorable songs. They were powerful, greasy and just the right side of sloppy.
I suddenly saw the light. Stripped of the Doll's artifice and David Johansen's showbiz persona the whole thing suddenly made sense. Like all the best Punkists they were displaying their petty internal problems as proud scars earned on a distant battlefield.
The LAMF album is a stoned classic. I stole an advance copy while at a business meeting with the band's label and played it over and over. Apparently the band hated it, but, if you speak to any successful record producer, you will discover that every band hates their recordings until they are a hit. For my money, along with The Pistols and The Clash, they were the only outfit to really 'get it', whatever 'it' was in 1977.
I toured with The Ramones later that year (now the most famous punk band in the world thanks to cheap T shirts) who were fast and precise but exactly the same every night whereas The Heartbreakers constantly broke new ground every time I saw them.
The film probably has loads of dark moments and 'wise after the event' commentary but even if it does it will be worth a look just to see the mischievous little drugged-up bastard tear into 'Born to Lose' (sung as 'born too loose').
[button link="https://www.facebook.com/lookingforjohnny" newwindow="yes"] Looking For Johnny Facebook Page[/button]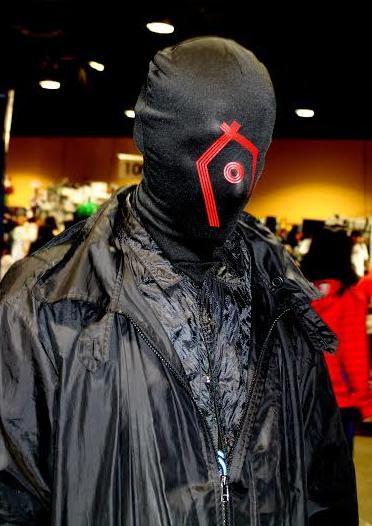 Having completed principal photography on phase one of the Sharks revival SWP is now preparing to edit the One Last Thrill feature documentary. Sharks themselves are 'dropping a big one' by releasing a double album Dark Beatles/White Temptations in April 2018.
In his spare time the author kayaks the muddy river Ouse and walks the South Downs which gently enfold his home town of Lewes.