[dropcap style="font-size:100px; color:#992211;"]A[/dropcap]fter years spent in VHS bootleg wilderness, Penelope Spheeris ' iconic music documentary anthology, The Decline of Western Civilization, has finally made its UK release debut.
Taking in LA's early hardcore punk, eighties hair metal and the gutter-punk scene of the nineties, each of the three is a snapshot of the city at the time.
The first film, released in 1981, fast achieved cult status as a must-see — particularly so after the city's police chief banned it (due to the crowd's boisterousness at the two late-night screenings it did manage). Indeed Spheeris gives a lot of time to understanding crowd behaviour in the film, hearing from the fans who talk moshpit etiquette — there didn't appear to be any — and sitting in on a security meeting, where staff discuss the difference between pogoing and violence — they say there is none.
Brendan Mullen, owner of the legendary Masque club, agreed, stating that punk provides an abnormal adrenaline, that "the speed of music in comparison to disco is not comfortable or normal to dance to". The film as a whole is driven by live footage from the likes of Black Flag, X and Fear, and an exhilarating edit effectively reflects the energy Spheeris is trying to document, the filmmaker often down the front with a handheld.
In fact the film's greatest strength is her knack for fitting comfortably in with her subjects; it's clear they trust Spheeris, which enables her to capture the rawness on tape. The impression from both bands and fans is rage and a desperation for something, and, even 34 years later, that sense is palpable.
The Decline of Western Civilization Part II: The Metal Years also holds a cult following, but in truth, it is a far weaker beast. Released in 1988, the film is a deep contrast to its predecessor, and not just because of the vast difference between scenes; it is far less absorbing due to a jerky, quick-fire edit that flits between bands. Both bands (including Poison, Faster Pussycat and Aerosmith) and fans alike have little to contribute other than talk of drugs and alcohol; coupled with the sexism, it all feels rather cringeworthy now.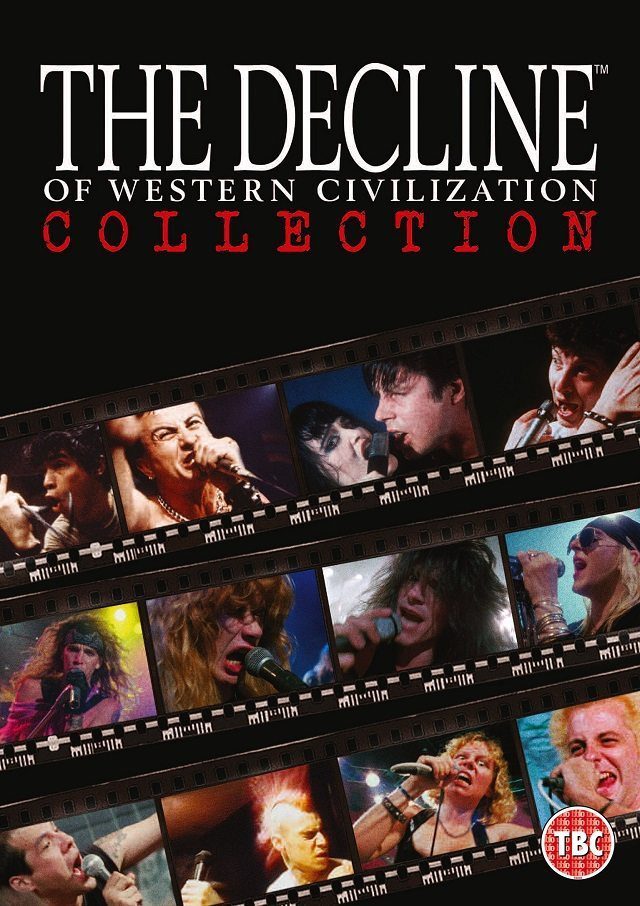 One has the feeling that Spheeris knew this would be the case, hence a rather more light-hearted approach that lacks previous urgency. The film does however provide arguably the most notorious scene of the trio: an interview with Chris Holmes of W.A.S.P. necking vodka in a swimming pool, initially amusing, is an uncomfortable watch as we see that perhaps alcoholism isn't quite the laughing matter other subjects have made it out to be. Also provided is the most amusing interview, where a probation officer describes 'de-metalling'.
The third instalment, 10 years later, returned to punk. Spheeris, excited by the idea that punk was not dead, decided that it would be interesting to comment on the second generation, many of them not having been born at the time of her original documentary. What she discovered was the gutter punk, and the result is intense; Spheeris recognises her opportunity for social observance, if not commentary, and eschews the music-driven approach of her former films, choosing to follow a group of homeless teens.
Again, the filmmaker's ability to elicit trust pays dividends, and some tragic stories of abusive, rough backgrounds are heard. What has most impact here however is the seemingly unbothered acceptance of their fate and a strong sense of community. A squat fire takes the lives of some of the subjects, and some footage of the rescue operation is powerful.
Returning to a raw aesthetic, the film is a stark contrast to the second installment and a grim, heartbreaking finale to the anthology.
Individually, these documentaries were an important addition to the music scene; as a set, they are essential. A plethora of extras including never-before-seen footage completes what is an excellent package from Second Sight.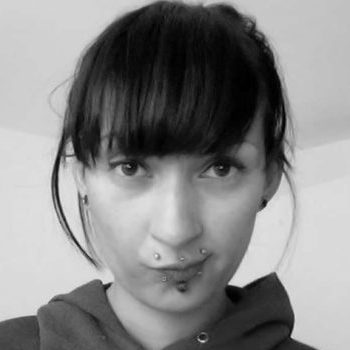 Naila Scargill is the publisher and editor of horror journal Exquisite Terror. Holding a broad editorial background, she has worked with an eclectic variety of content, ranging from film and the counterculture, to political news and finance.