[dropcap style="font-size:100px; color:#992211;"]T[/dropcap]av Falco is a legend, a living, breathing work of art.
Anyone who knows anything knows this.
Trebuchet's very own Sarah Corbett interviewed the great man just last year. Although not worthy of holding his Brylcreem, I was there to witness this event.
How then did this Live In London release slip past us at the end of 2012? It is an absolute mystery how this was missed. I am ashamed of myself. Let's just pretend this didn't happen and treat it as brand spanking new.
Stag-O-Lee sayeth: The All Music Guide states the following: "The master of a raw and shambolic fusion of rockabilly, blues, and fractured noise, Tav Falco was, along with The Cramps, one of the earliest purveyors of what would come to be known as psychobilly, and he anticipated the fractured but hard-hitting blues wailing of the Gories and the Jon Spencer Blues Explosion by close to a decade."
After releasing a handful of classic albums with his band Panther Burns on various labels – most notably Paris-based New Rose Records – Tav's recording career slowly fizzled out and the maestro stranded in Vienna of all places. About three years ago, the new founded Stag-O-Lee label (part of Glitterhouse Records) contacted Tav Falco about properly re-releasing his prized back-catalogue.
The man was notorious for being hard to deal with, but Stag-O-Lee encountered a well behaved and educated Southern gentleman and a deal was quickly struck.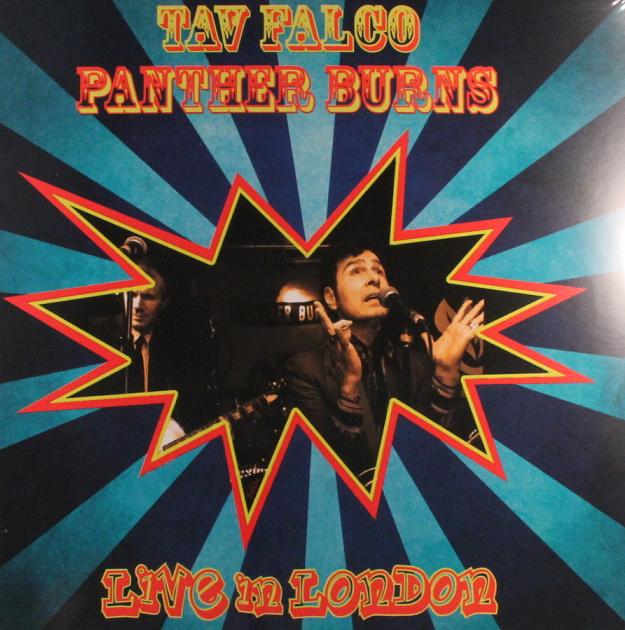 2010 saw the release of a new album with fresh original tunes entitled Conjurations: Seance For Deranged Lovers which met with great critical acclaim. In 2011 the reissue campaign slowly started with his amazing debut Behind The Magnolia Curtain (plus the Blow Your Tops EP as added bonus) receiving the deluxe treatment it deserved. The Sunday Times had the following to say: "Must-have reissue!
Today's rockabilly revivalists such as Imelda May and Kitty, Daisy & Lewis, revere their sources. In the late 1970's, however, degenerate New Yorkers and track-marked Australians pointed their quiffs at the future and bled post-punk noise over the music's bones. 'This collection of Tav Falco's early recordings finds the fabled Memphis polymath howling off-key over perfectly out-of-sync broken blues from the Panther Burns band, which features Big Star's Alex Chilton on uncharacteristically sloppy guitar and Jim Sclavunos on drums, later poached by an indebted Nick Cave." (Sunday Times)
The second installment of the reissue series is in the works and will follow in early 2013 featuring an unreleased concert from that era as added bonus.
In the meantime Tav Falco Panther Burns started to tour again, playing selected dates around Europe – and recently even toured the fatherland  – the United States. In September 2011 Tav Falco Panther Burns travelled to London to perform at the respected 100 Club – a holy grail of live music. The Behind The Magnolia Curtain reissue was promoted by playing the album in it's entirety (first set) as well as newer tunes in the 2nd set.
The document of said gig is now being released via Stag-O-Lee as a limited edition double-10" (vinyl only).
What a great few months for loading up some exceptionally cool new music to the arsenal! Tav Falco hits us with this excellent and unexpected release, Kid Congo Powers and the Pink Monkey Birds slap us around the face with Haunted Head and to cap it off, Hank Ray pulls down our pants and gives us a damned good paddling with Sinister Funtime.
Good fuckin' rockin' an'rollin' times.
[button link="http://www.stag-o-lee.com"] Stag-O-Lee Records[/button]

Photographer, published poet, former party animal, body builder, grave robber
to the stars and renowned chainsaw juggler, Carl can often be spotted on his
Harley Davidson pretending to be in Terminator 2. He is also frequently seen in
the press pits of old London town, camera in hand, avoiding being hit by bottles
of wee and crippling his opposition with secret Kung Fu moves.