[dropcap style="font-size:100px;color:#992211;"]T[/dropcap]
he Bangladeshi photographer and activist Shahidul Alam has described his ongoing fight to clear his name after he was detained last year by police in Dhaka, and has also raised fears about freedom of expression in Bangladesh. Alam was imprisoned last August after criticising the government's handling of road safety demonstrations, and commenting on the crisis in an interview with Al Jazeera.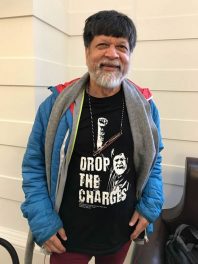 "I made several statements; I was accused of trying to bring down the government, inciting violence," he tells The Art Newspaper. "There is not a single element [in the Al Jazeera reports] that you can factually question, it's all there. In court, when the evidence was presented, the judge said: but what are you accusing him of? The point is that this would not stand up in a normal court. I suspect they'll [the government] keep dragging this on and keep the sword hanging over me."
Alam was charged under section 57 of Bangladesh's Information Communications Technology Act "for provoking people and spreading false information and propaganda against the government". Cultural figures worldwide demanded his release, raising concerns about human rights in Bangladesh.
He was granted bail mid November after being held in custody for 102 days by police in Dhaka, and still faces trial. "The case still stands; the minimum sentence is seven years, the maximum is 14. They've not been able to bring charges because there aren't any charges," he says. Alam recently filed a writ petition challenging the legality of the allegations made against him.
Alam says that he was tortured the night he was picked up. "After interrogation, they opened my blindfold and I'm standing on the edge of a pond with my hands tied behind my back. But nothing happened. I was at the edge with them behind me." 
The situation in Bangladesh is also worsening. "You have a climate of fear, a level of impunity. The rapid action battalion was set up in 2004; it's a paramilitary unit, it's part of the police, it has a licence to kill. What is terrifying is what is happening across the country, particularly in the countryside—entire families being disappeared," Alam adds.
An exhibition dedicated to Alam's photojournalism is due to open at the Rubin Museum of Art in New York later this year. More than 40 images dating from the past 40 years are due to go on display in the first US museum survey of his work (8 November – 4 May 2020). Alam has also founded a photo agency (the Drik Picture Library) and Asia's first photography festival, Chobi Mela, which runs until 9 March in Dhaka. "Staging the Chobi Mela festival now is an act of defiance in itself," he says.
Source: The Art Newspaper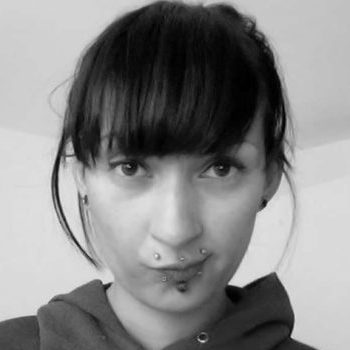 Naila Scargill is the publisher and editor of horror journal Exquisite Terror. Holding a broad editorial background, she has worked with an eclectic variety of content, ranging from film and the counterculture, to political news and finance.