[dropcap style="font-size:100px; color:#992211;"]T[/dropcap]he last time I saw Pete was at a benefit concert for a cancer-stricken comrade.
On stage, he told an anecdote plucked from his battered bag of travels with Woody Guthrie in their roles as leftist troubadours and labor organizers.
They were playing a benefit at a rural union hall, deep in Ozark's coal country,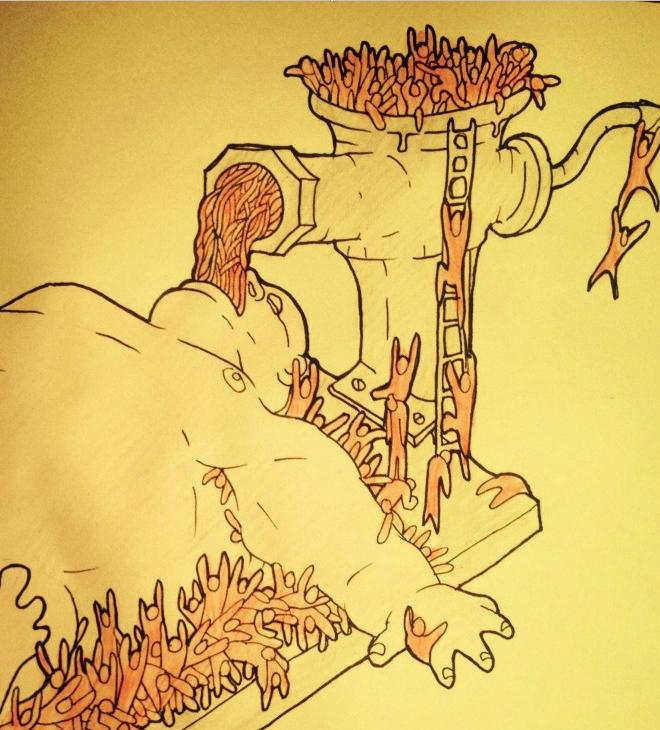 for striking miners and their families, families that included infants and small children. Times being what they were and the long strike reducing the miners to penury, there was no money for baby-sitters thus these kind of union events were, by necessity, family affairs.
A few songs into Pete's and Woody's set, the doors to the hall were pushed open and a cadre of company thugs swaggered in, replete with clubs and other weapons bulging from beneath their long coats. Pete asked Woody whether they should continue playing, and Woody replied in the affirmative, as well as for him to put all of his heart and soul into it, and then proceeded to do just that.
And the goons squad stood motionless, watching and listening, and did not engage in any act of belligerence or aggression. After the show, one of the company goons approached Woody, and said to him, "You people ain't what we was told you were."
The same situation applies to cops, past and present, who act as the armed company goons of the capitalist state. To wit, the individual members of today's goon squads and their civilian apologists possess nary an accurate notion regarding the true nature of the people they have been tasked to oppress and brutalize. Nor the truth of how police came to be formed in the capitalist state as a force of oppression, with their mission being to place and hold a firm and brutal boot on the necks of the laboring classes and the poor, in order to protect the ill-gotten loot of the parasites of the White supremacist over-class.
The police union of NYPD disgraces the very name union, by word and deed. The song above, performed by Billy Bragg, Mike and Ruthy Merenda, Dar Williams, and the New York City Labor Chorus at Pete 90th birthday, was written by Woody the night of his and Pete's encounter with the mining company's thugs; the song declares what the true purpose of a union was and remains: to bind the oppressed and exploited in solidarity – not act as agents of their oppression.
Illustration by Dan Booth not to be reproduced without his express prior permission

Phil Rockstroh is a poet, lyricist and philosopher bard living in New York City.
Yet a bio amounts to dharma for dimwits: It defines a human being in the same manner and degree of veracity as a restaurant menu describes the various slabs of meat offered … commodified things that were once living beings.