[dropcap style="font-size:100px; color:#992211;"]S[/dropcap]pock's Beard were one of the first of the third generation of Progressive Rock bands, emerging in the mid 1990s when the genre was at its all-time lowest ebb.
Over the years they've been through a few ups and downs, including two changes of singer, and have survived to become something of elder statesmen of the scene. The band came to Islington Academy to promote their 12th album The Oblivion Particle, the second to feature newest vocalist Ted Leonard.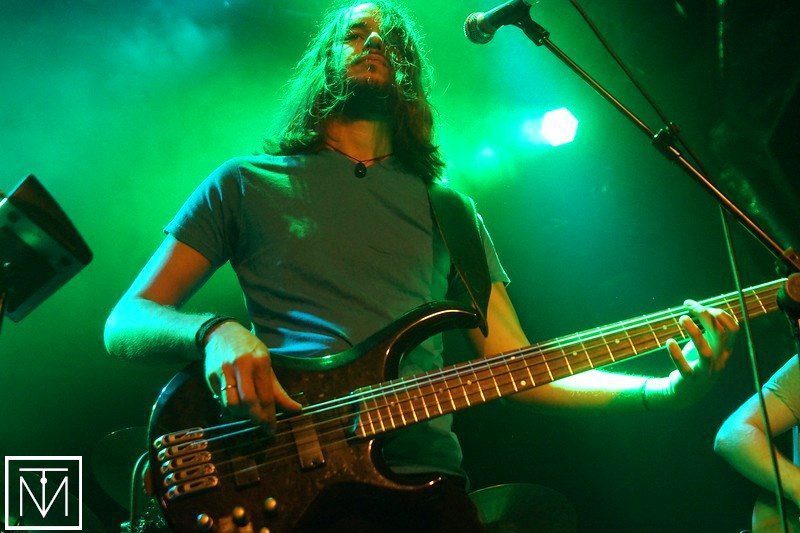 Two support bands joined them on tour, and with the customary early curfew due to the following club night, the opening act Synaesthesia were already on stage playing to a near-empty room at the ridiculously early time of 6pm. This extremely youthful band made a strong impression at HRH Prog last year, and again on supporting Marillion back in April, but on this occasion they didn't seem quite as together. There were moments of impressive guitar work, especially during the final song, but the set as a whole seemed to lack groove and coherence.
Hungarian four-piece Special Providence were far more impressive. The instrumental band were the missing link between prog-metal and jazz-fusion, a concept which had the potential to be truly awful in the wrong hands. But Special Providence turned out to be one of the best previously-unknown supports act of the year, with tight grooves, fluid guitar and an emphasis on solid composition rather than endless soloing.
Spock's Beard kicked off with the opening number of the latest album, "Tides of Time", all swirling keyboards, hard rock riffs and anthemic instrumental passages: pretty much the quintessential SB sound. Their music is rooted in 1970s sounds, the keyboards and guitars of classic first-generation progressive rock and the vocal harmonies of west coast rock, all presented with a modern sensibility without the self-indulgent excess.
One of the things that makes Spock's Beard an entertaining live band is not just that they're all talented musicians who clearly enjoy being on stage, but they also have a sense of showmanship many of their peers lack. The most charismatic figure is not frontman Ted Leonard or lead guitarist Alan Morse, but keyboard player Ryo Okumoto,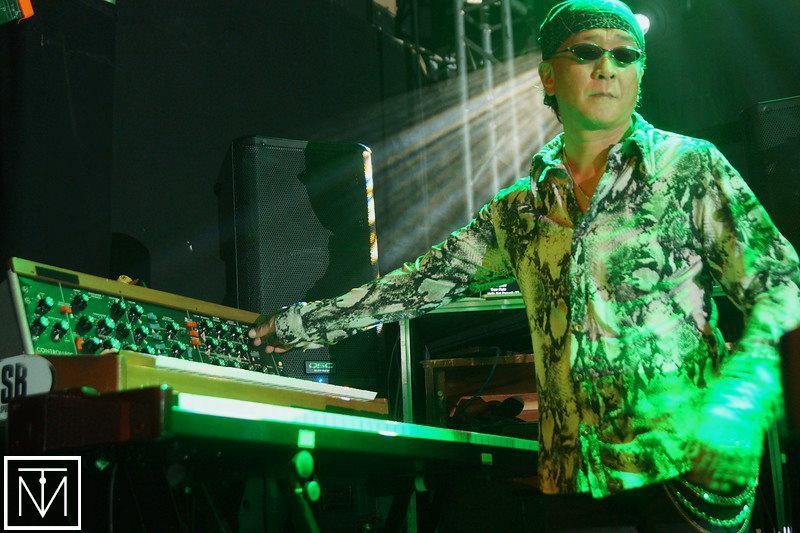 his battery of keyboards down at the front of the stage and deployed side-on so the audience can see him play. His love of vintage 70s keyboards is one of the defining elements of the band's sound. Though this gig didn't see a genuine Mellotron or Hammond B3 on stage, there was still a real Moog with twiddleable knobs.
The bulk of the set came from the new album or its immediate predecessor Brief Nocturnes and Dreamless Sleep, all of which comes over impressively on stage. They did throw in a couple of much older songs from the Neil Morse era, both from 1998's The Kindness of Strangers: "The Good Don't Last" and the acoustic "June", the latter turning into an enthusiastic audience singalong.
Although he often seems to play second fiddle to Ryo Okumoto's keyboard wizardly, Alan Morse is a great if sometimes underrated guitarist, and is far more than just a foil. This was readily apparent whenever he cut loose, for example the climactic solo in "Waiting For Me" which closed the main set.
After a brief acoustic excerpt of "Bennett Build a Time Machine", they encored with a real oldie, the multi-part epic "The Water" from their 1995 début album, stately anthemic passages alternating with jazz-rock workouts, with a few bars of Stevie Wonder's "Superstition" thrown in for good measure. The infamous "**** You" passage, predictably, became another singalong.
And so ended an excellent performance. Even twenty years into their career Spock's Beard have avoided the all-too-easy trap of turning into their own tribute act playing sets filled with crowd-pleasing early material, instead challenging and winning over the audience with a heavy emphasis on their most recent albums.