[dropcap style="font-size:100px;color:#992211;"]T[/dropcap]
he debut feature from director Sofia Olins will tell the extraordinary untold story of Glastonbury Festival's most iconic and anarchic sideshow attraction, Lost Vagueness, and its ingenious but occasionally self-destructive creator Roy Gurvitz.
Filmed over 12 years, Lost in Vagueness traces Roy's story in intimate detail through his emergence from a group of new age travelers who made Glastonbury a stomping ground in the eighties, to anarchic impresario, and on to a troubled creative force struggling to belong in a changing world.
A reaction to Glastonbury's post-Thatcher malaise, Lost Vagueness started as a fancy-dress cabaret and flourished into a festival-within-a-festival: an incredible twisted pastiche of the Vegas strip encompassing variety performers from dance to burlesque to circus to freakshow to pyrotechnic scrapheap robots, as well as a casino, a wedding chapel, hot tubs and a boxing ring.
The film combines exclusive footage of Lost Vagueness at the height of its hedonistic powers with in-depth interviews with Roy, his loyal but increasingly exasperated producer Leila Jones, Glastonbury stalwarts Michael and Emily Eavis and Melvin Benn, and artists including Suggs, Kate Tempest, Keith Allan, Fatboy Slim and legendary cabaret performer Mouse.
Sofia Olins said: "The story I encountered when filming what eventually became Lost in Vagueness is a near perfect representation of British festival culture in the 21st century. Throughout filming I could see the changing festival scene and I became interested in how the anarchy and DIY culture from the 1980/90's was becoming monetised. The irony of the sub-culture becoming mainstream was a universal thread and I was interested in sewing it into the story."
Pre-screenings of Lost in Vagueness will take place from 8 May at Everyman Cinemas. For more information, visit http://lostinvagueness.com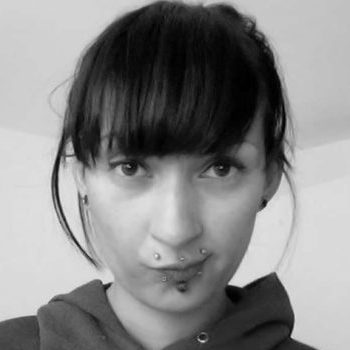 Naila Scargill is the publisher and editor of horror journal Exquisite Terror. Holding a broad editorial background, she has worked with an eclectic variety of content, ranging from film and the counterculture, to political news and finance.