The new London Pleasure Gardens erected on a wasteland site in Docklands promised much for its 'Grand' opening weekend at the end of a rainy June. As it turned out not much was delivered, but at least it was free of charge, or so I thought.
Pictures on the official website, all taken from an overhead view and photo-shopped, make the enormous location (27k capacity) look appealing. Down at ground zero it was a different matter.
The notion of a public space given over to entertainment dates back to the late nineteenth century when, like the clothing of the day, morals were tight fitting and constrictive. A release from this societal bondage was somewhere a young Gent and his intended could, perhaps, escape the baleful eye of a chaperone to enjoy a brief moment of physical bliss.
A place where a street urchin might seize the chance to steal a farthing from the pocket of a Country Cousin in order to watch a saucy woman dance the Can- Can. 'Chance would be a fine thing' was the maxim of the day. Even the possibility of pleasure was a pleasure itself.
an unfinished building site without a trace of natural greenery
If you define pleasure in the modern age as trudging past debased and incomprehensible versions of, what used to be known as, performance art, or standing in a huge tent gazing at a 12-piece band of competent musicians blending funk, jazz and Sufi chants into a pointless feel-good stew then LPG fits the bill. Similarly if your definition of a garden is an unfinished building site without a trace of natural greenery surrounded by low-grade, overpriced street food stalls and a bitterly soulless funfair then LPG is definitely the place for you.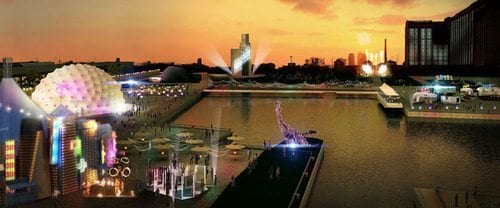 Money has been spent here. Arrogant security guards, expensive sound systems, dreary large scale sculptures and a massive golf ball that hosts up to a thousand people do not come cheap. Having been enticed by a well designed poster campaign to participate in a crime against nature on such a massive scale, I am minded to seek out the culprits: Mutate Britain, a grant friendly offshoot of the old Mutoid Waste gang, seem to be in charge of the money flow and curators of the bad art display.
this three year art/entertainment/cas cow is actually paid for by taxpayers
The web site is a little coy about all this, but I infer that funding has come from a combination of Newham Council, Create (a cultural Olympiad slush fund), Design for London and the Arts Council. It turns out that this three year art/entertainment/cas cow is actually paid for by taxpayers, so…
…not really free at all.
By the way, the site also hires its services to promoted events, which do have an entrance fee. The first such event was BLOC (6th/7th July) featuring ORBITAL, SNOOP DOG and STEVE REICH.
Unfortunately on the Friday thousands of ticket holders were left queuing in the rain due to bad organisation and the Saturday was cancelled on the advice of the Metropolitan Police who could not guarantee crowd control. Caveat emptor.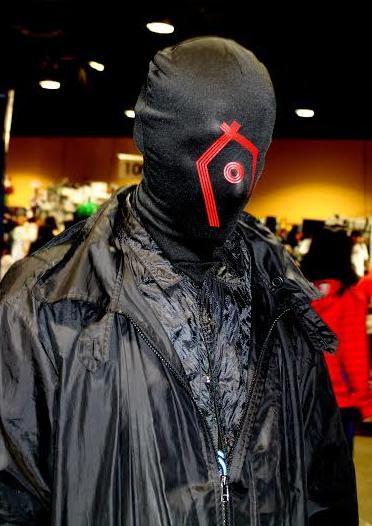 Having completed principal photography on phase one of the Sharks revival SWP is now preparing to edit the One Last Thrill feature documentary. Sharks themselves are 'dropping a big one' by releasing a double album Dark Beatles/White Temptations in April 2018.
In his spare time the author kayaks the muddy river Ouse and walks the South Downs which gently enfold his home town of Lewes.