[dropcap style="font-size:100px; color:#992211;"]O[/dropcap]riginally intending a documentary on the dabbawala, a lunchbox delivery system in Mumbai known for its high accuracy, writer-director Ritesh Batra soon changed his mind in favour of a romantic comedy.
Yet The Lunchbox is much more than just an ordinary, formulaic romcom. Helped in no small part by a wonderfully subtle performance from Irrfan Khan, this very impressive feature debut is one of the best Indian films seen in quite some time by this writer.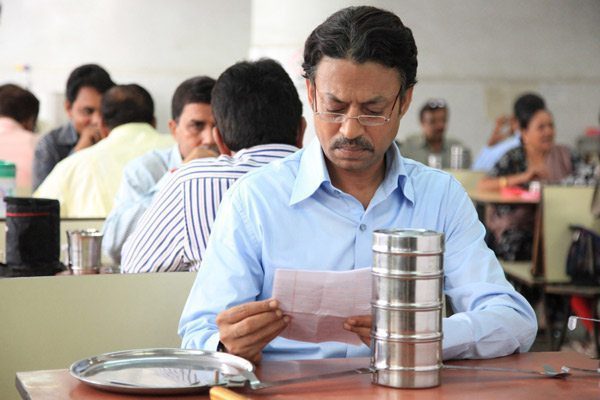 Opening with the mundanity of trains moving in and out of a station, to a grey, washed-out palette, we are immediately told that this is a story that takes place within everyday, slightly sad lives. And indeed it does; the base communication of the film plays out within a kitchen and a work canteen as our lead characters interact without meeting, its nuances applied in an accounts office and a daily commute.
The premise is very simple: Ila (Nimrat Kaur) sends lunch to her emotionally distant husband every day via the dabbawala, until, one day, Saajan (Khan) begins to receive the delivery instead. As a widower who relies on food out of packets and the average fare of the canteen, he relishes the meal the lonely woman is going to an extra effort to impress her distant spouse with, and, surprised when the tubs return empty, she sends a thankful note. Thus, the two begin the predictable, epistolary relationship.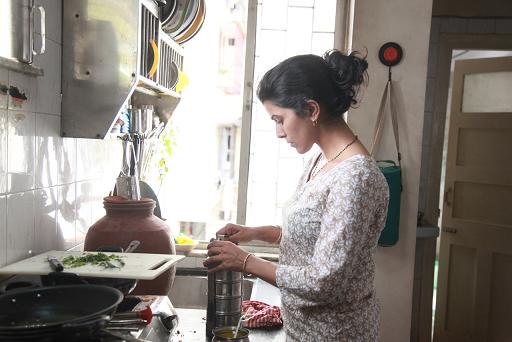 It would have been easy to tug on the heartstrings some more, or perhaps even have gone the complete other direction and played for more laughs. What is delivered is a poignancy that has its edge taken off with a largely understated humour, and a smart edit that plays with sound to laugh-out-loud effect. An intelligent script provides more of the same via its two supporting roles: Auntie is hilarious as an off-screen character with a sad tale of her own, while a trainee who would initially appear to be the bane of Saajan's life is an orphan who is eventually taken under his wing.
There is no fun in The Lunchbox to be had without an underlying sadness, and the balance of the two opposing emotions is simply pitch-perfect. The result is charming; it is no surprise that the film is part of this year's Official Competition.
Next screening: CURZON MAYFAIR, 20 October at 18.00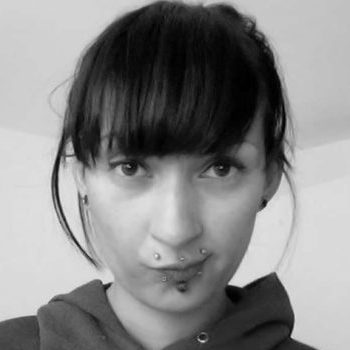 Naila Scargill is the publisher and editor of horror journal Exquisite Terror. Holding a broad editorial background, she has worked with an eclectic variety of content, ranging from film and the counterculture, to political news and finance.