[dropcap style="font-size:100px; color:#992211;"]N[/dropcap]
ow on its 30th edition, the London Art Fair was founded in January 1989 as an initiative of the Business Design Centre in Islington, where the Fair has been held ever since.
Past highlights include sculptures by Sir Anthony Caro and Eduardo Paolozzi, selected works from the infamous Sensation exhibition that launched the career of Demien Hirst and Tracey Emin at the Royal Academy, and paintings by Turner prizewinner Chris Ofili.
As well as showcasing the best British and foreign galleries, the Fair launched Art Projects a few years ago, a new section as a dedicated space for galleries under five years old in order to attract London's most exciting young artists, and Photo50 to shine a spotlight on contemporary photography and lens-based media. It also includes a busy programme of talks and discussions.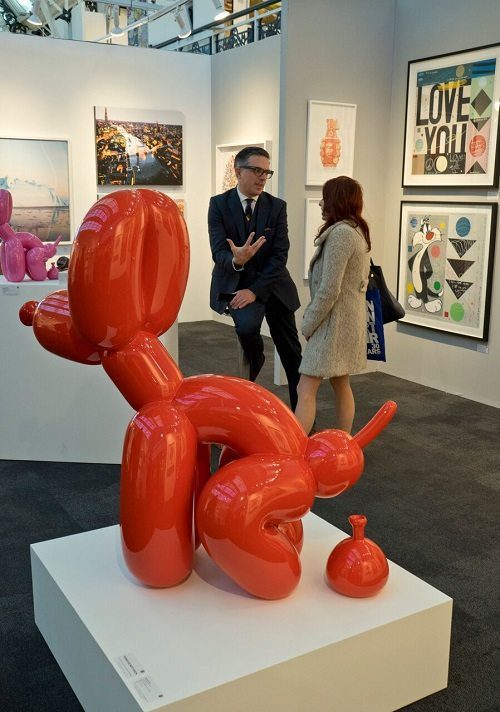 Some of the highlights this year include Dialogues – a series of five international gallery collaborations – that feature exclusively female artists exploring women's identities both within the everyday and the art world, and addressing gender and cultural identity.
A number of exhibitors explore the legacy of eminent artists from the past, using their works as a lens to create new pieces. Iniva (UK) examines the history and preservation of digital art through the work of Donald Rodney (1961-1998), with an online archive that simulates both his physical presence and elements of his personality. Meanwhile CANAL (UK) searches the legacy of artist and astronomer Claudio de Sole (1926-2005) whose abstract mixed media paintings and constructions captured the excitement generated by the dawn of the space age.
The gallery has invited three contemporary artists to respond to his work, each capturing our continued fascination with the night sky – for example, Patrick White's screen-based work which renders live telescope feeds into a field of text, creating a slowly moving, twinkling animation.
Other exciting new approaches to the traditional art fair stand include the initiative by Ed Cross Fine Art (UK) to showcase a pair of artists, Wole Lagunju and Shiraz Bayjoo, who will each write about the other's work for the display, adding another layer of collaboration and dialogue.
Darger HQ (US), who has crowd-funded its trip to the Fair in order to bring Midwestern art to the UK, is exhibiting a joint site-specific installation by artists Kristina Estell and Peter Fankhauser, who have built an environment on-site which reflects their surrounding natural, architectural and cultural spaces.
The MOV'ART gallery from Angola, endeavours to facilitate Euro-African collaborations. Two of their artists: RitaGT and Keyezua, from Portugal and Angola respectively, are presenting 'L'École Des Femmes' reacting to Molière's theatrical comedy in order to tackle current issues such as the colonialism of gender.
I was fascinated by the solo show by the German artist Marion Boehm, represented by the Artco-Art gallery, which features African subjects dressed in fineries against theatrical backdrops, as a reaction to their absence in such imagery from the colonial period. Her elaborate stitcheries and gobelins create a rich textural reaction to a history that should have been.
Marion elaborated on her inventions during a dialogue at a panel in one of the talks with gallerists and curators: "In my art work I have paid artistic homage to the women, who mostly run their families with their positive energy and their daily effort to survive. They shared their stories with me and gave me an open and deep insight into their lives. I use mainly recycled materials, since in most African countries collecting and re-using paper, fabrics or plastic is very present in people's daily life.
I have worked in a variety of media that reflect township life: including cloth and newspaper collages. By enlarging the portraits, I wanted to achieve the sense of grandeur for the people who are often overlooked in life, and honour them by showing their grace and dignity."
There is certainly a deep sense of purpose in every thread of her intricate creations.
London Arts Fair at the Islington Business Centre – London N1
(Angel Tube – Northern Line)
17th – 21st January 2018
Opening times 11am – 7pm (Thu – Sat)
11pm – 5pm Sunday 21st
Tickets: £23 per day / £16 concessions
Review and images by Julio Etchart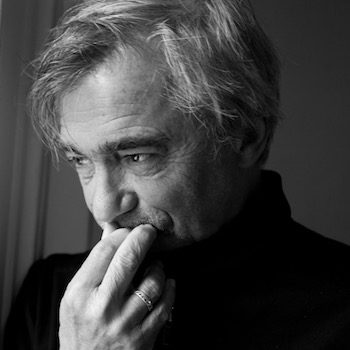 Julio Etchart is a documentary photographer, poet and artist.