[dropcap style="font-size:100px; color:#992211;"]J[/dropcap]ust when the mental image of Reef's bassist riding rodeo on a pig begins to wither and fade, The Ben Miller Band breeze into town on half starved mules leaving a gooey trail of chewed up tobaccy as they go.
Either that or they roared up in a beaten and rusted old pick up with some squealers in a gunnysack like something from The Hills Have Eyes. My mind couldn't quite decide on the best image.
Despite those initial bizarre thoughts The Ben Miller Band (who were supporting the incredible Valerie June) delivered a quite exceptional performance of, and I quote:
"earthy songs about prostitutes, meth, scriptures, and the meaning of life that combines the frenetic energy of bluegrass, the soul of the delta blues and the haunted spirit of Appalachian mountain music. Band members Ben Miller, Scott Leeper and Doug Dicharry create a unique and modern sound while continuing the tradition of blending together many different musical styles, which has long been a trait of their native Ozarks."
Washboard
Yep, that's exactly what it was, right enough, complete with Scott Leeper playing a one stringed washtub bass (a rare and joyous sight), Ben Miller not just providing vocals but guitar, banjo, harmonica, slide guitar and foot percussion to boot. If that wasn't enough, drummer Doug Dicharry not only gloves up and knocks the crap out of a washboard, but also goes and whips out his trombone halfway through the set, which I must say, did take me by surprise.
Titter ye not.
Quite simply an absolute must see band. The only thing missing was moonshine in a mason jar at the merch stall.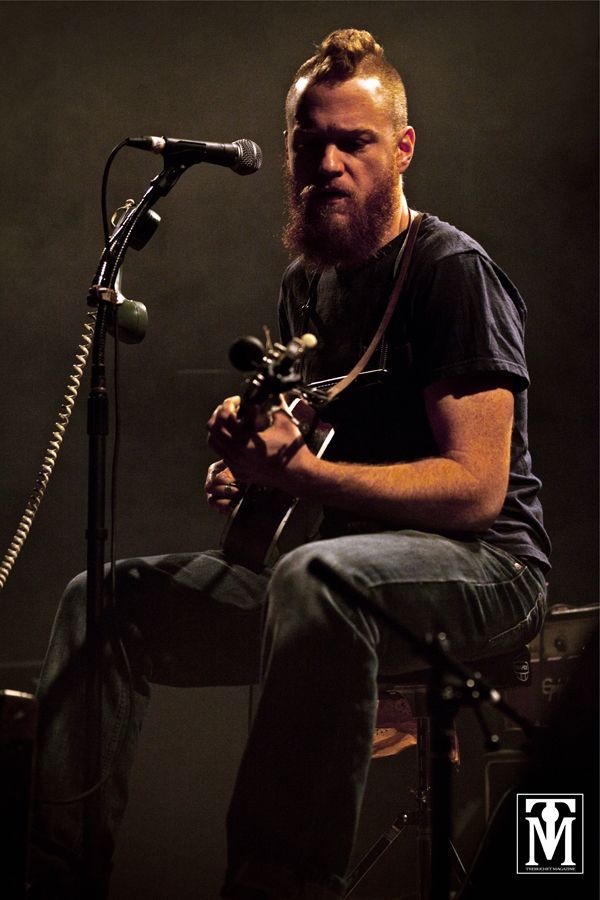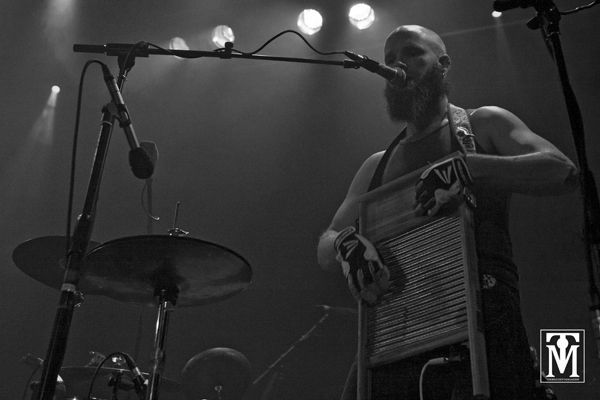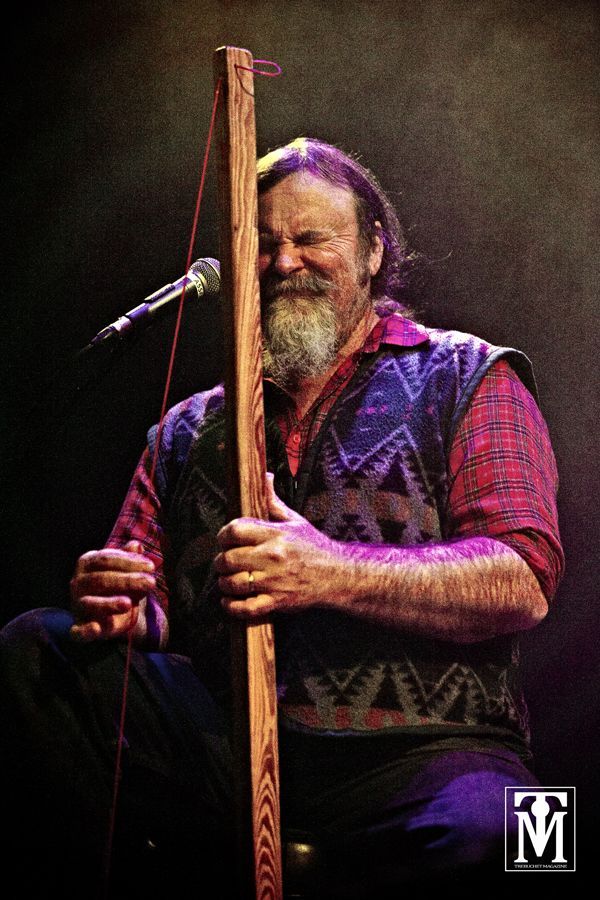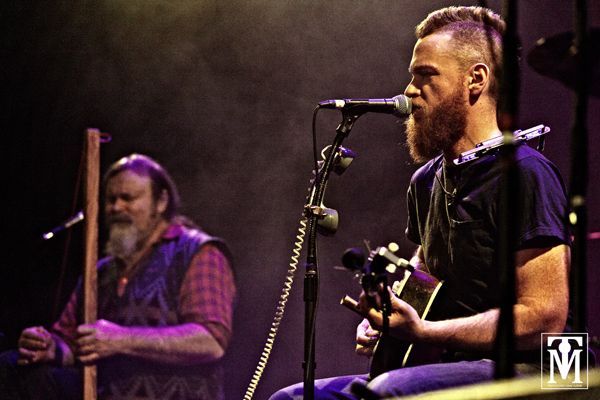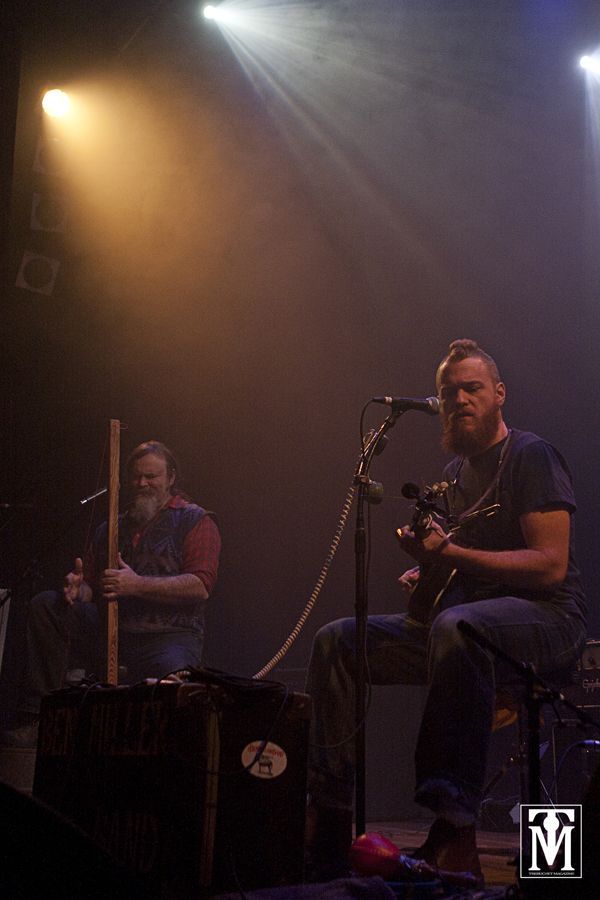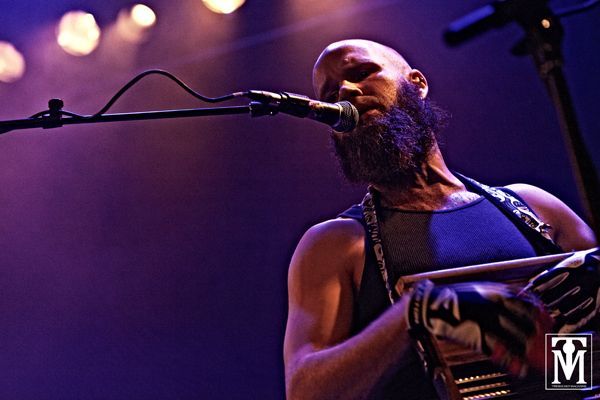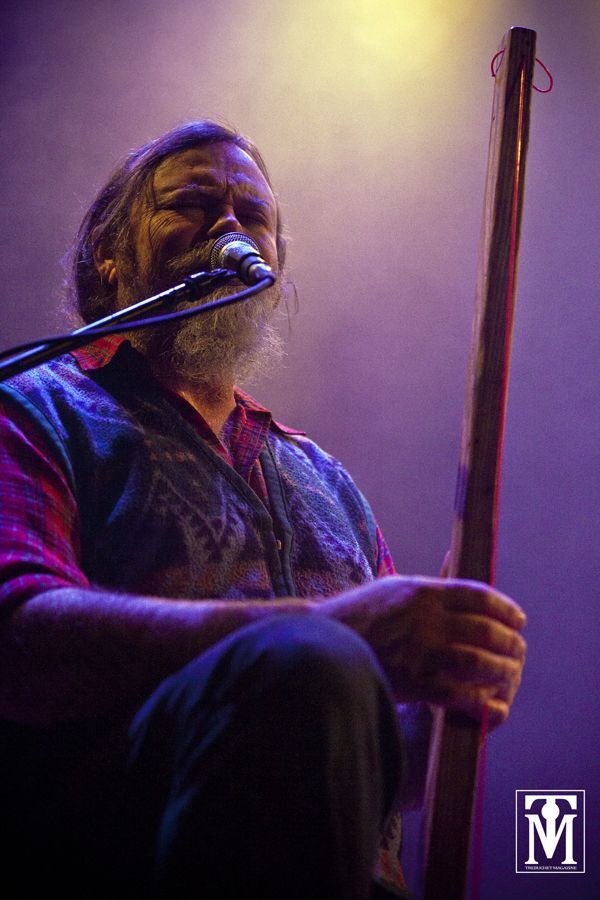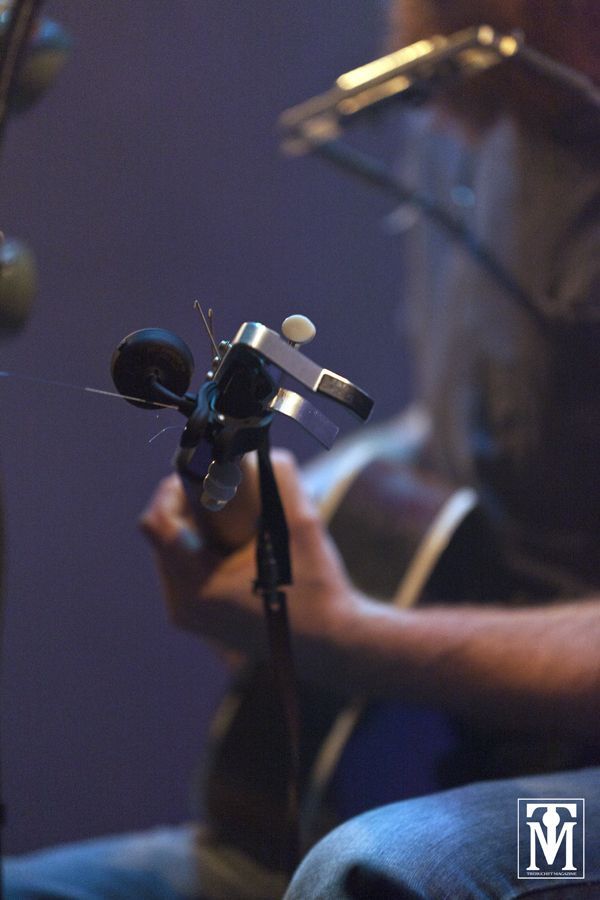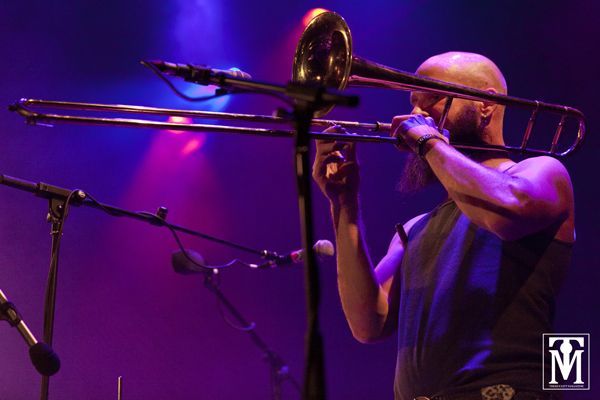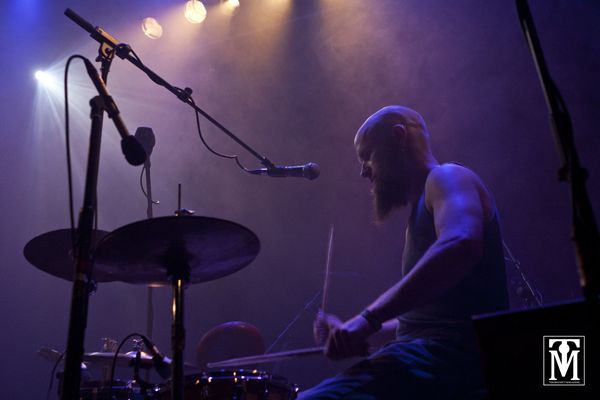 The Ben Miller Band played Islington Assembly Hall on November 26th.
Photos: Carl Byron Batson. Not to be used or reproduced without prior permission.

Photographer, published poet, former party animal, body builder, grave robber
to the stars and renowned chainsaw juggler, Carl can often be spotted on his
Harley Davidson pretending to be in Terminator 2. He is also frequently seen in
the press pits of old London town, camera in hand, avoiding being hit by bottles
of wee and crippling his opposition with secret Kung Fu moves.