[dropcap style="font-size:100px; color:#992211;"]E[/dropcap]va Rose's voice evokes a doomed inter-war chanteuse, Aaron's violin spirits the listener to campfire passion deep in a Carpathian forest and the rhythm section of Francine Perry and Grahame Ross displays perfectly how the dance-music trope of drum build and bass drop predates the 808, indeed, predates every other aspect of electronic dance music including electricity itself. 
– From Trebuchet's review of Apples & Eve 's album Dionysus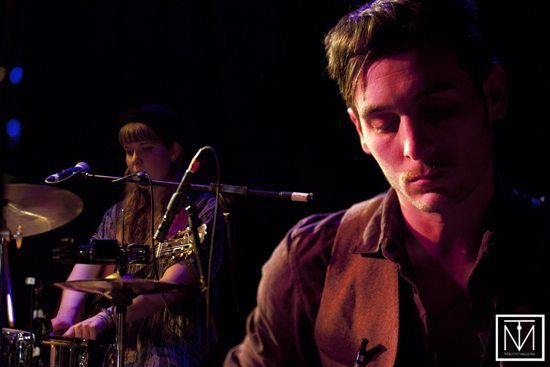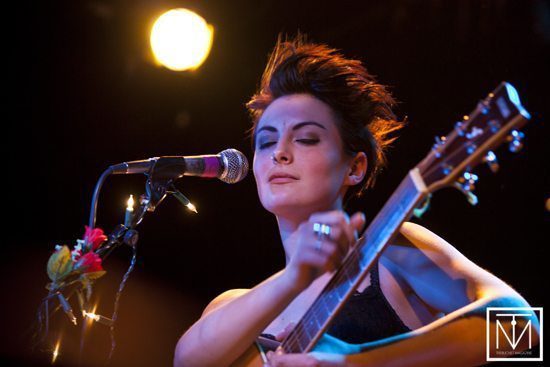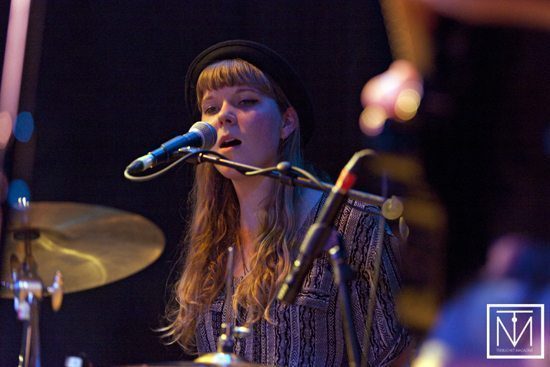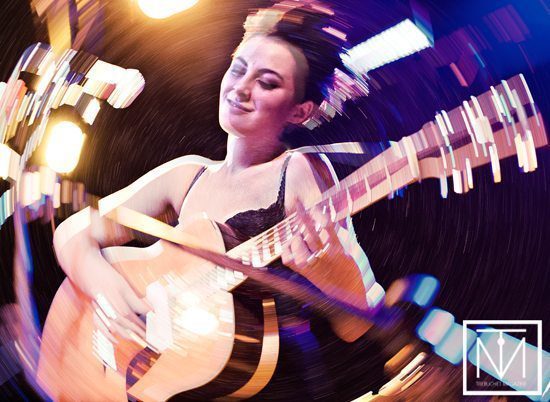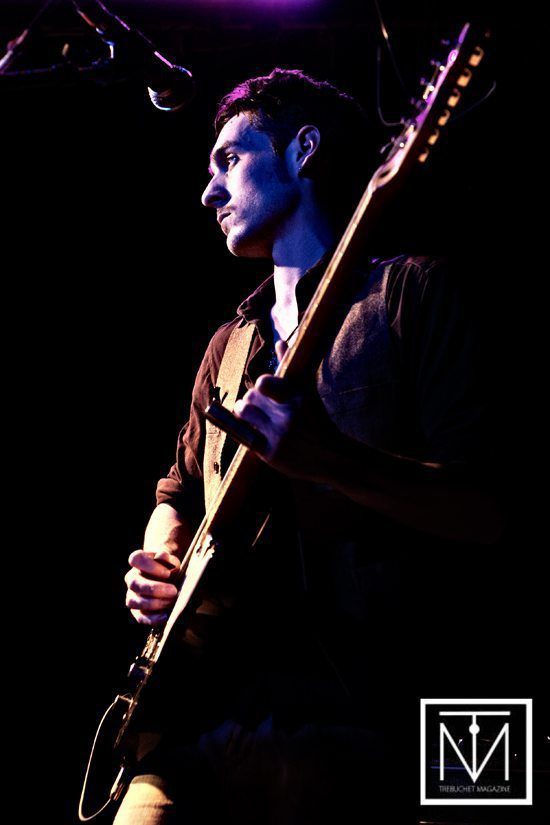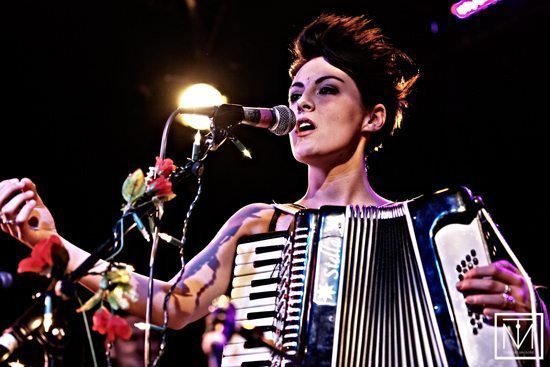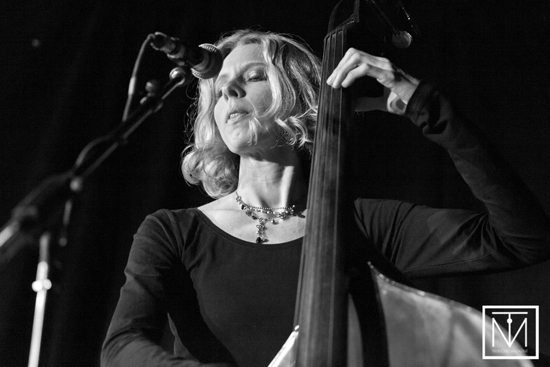 Apples & Eve played the Hoxton Square Bar and Kitchen on March 13th:
All photos: Carl Byron Batson
[button link="https://www.facebook.com/applesandeve"] Apples & Eve on FaceBook[/button]

Photographer, published poet, former party animal, body builder, grave robber
to the stars and renowned chainsaw juggler, Carl can often be spotted on his
Harley Davidson pretending to be in Terminator 2. He is also frequently seen in
the press pits of old London town, camera in hand, avoiding being hit by bottles
of wee and crippling his opposition with secret Kung Fu moves.