For the first time in ages the curious appeal of grebo threatens to deplete UK babysitter stocks far below levels considered safe.
Grandparents, cleaners, and clucky plump aquaintances have all been press ganged to oversee pop-up concen-creches, as paunchy thirty-somethings force earrings through closed holes and improvise youth by half-masting slacks with ragged scissors.
It's dangerously close to parody… but I'll probably be there.

If only to wave a placard decrying the lack of Neds Atomic Dustbin in a less oversized tanktop devoted to Carter USM.
---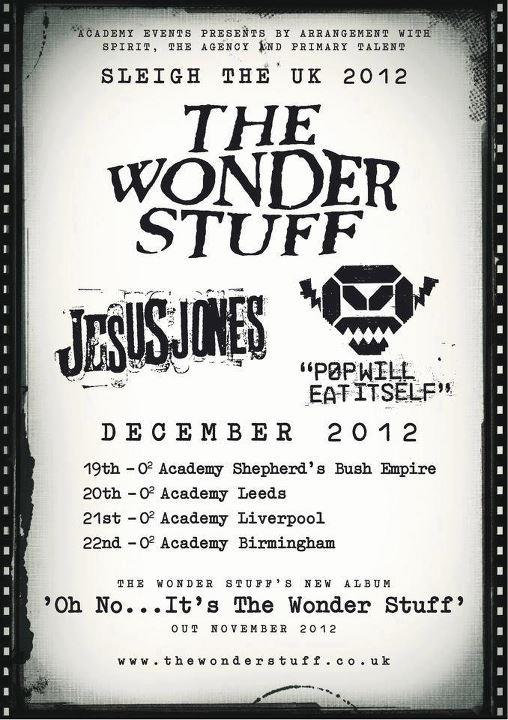 THE WONDER STUFF
This West Midlands-based band gained a significant following in the late 1980s with two critically acclaimed albums, 'The Eight Legged Groove Machine' and 'Hup'. Mainstream chart success followed with their third album in 1991, which included the hits 'The Size of a Cow', and 'Dizzy' performed with Vic Reeves. The band split in 1994, but after a seven year sabbatical, they reformed and continue to play their old numbers, along with new material.

See more info at www.thewonderstuff.com
POP WILL EAT ITSELF (PWEI)
Following reunion tours from fellow Stourbridge bands Ned's Atomic Dustbin and The Wonder Stuff, 2005 saw the Poppies back on patrol for the first time in nearly a decade. In 2011 the band re-formed again, with a new line-up that includes original band member Graham Crabb and co-vocalist Mary Byker from fellow grebos Gaye Bykers on Acid.

See more info at www.facebook.com/popwilleatitself
JESUS JONES
90s indie-starlets, whose short time in the spotlight with their bouncy indie-electronica produced a string of UK hits – Real Real Real, International Bright Young Thing' – and a US number 1 with Right Here, Right Now. No, honestly, it's true.
(Trebuchet has never had a lot of time for this band – so more NADs)

See more info at www.jesusjones.com

Tickets go on sale on the 18th of May for the London show.
The Wonder Stuff + Pop Will Eat Itself (PWEI) + Jesus Jones
O2 Shepherds Bush Empire, London
Wednesday 19th December 2012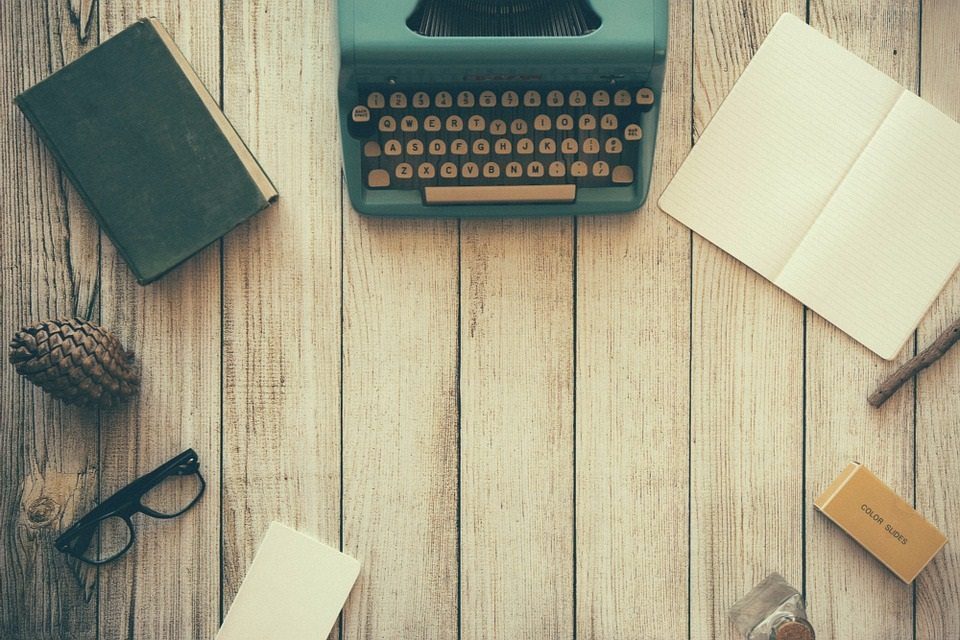 The aim of art is to represent not the outward appearance of things, but their inward significance. – Aristotle