[dropcap style="font-size:100px; color:#992211;"]'T[/dropcap]hey' recognised my mask outside North Greenwich tube, and teamed me with two foreign girls in ski outfits.
We were bundled into a cab driven by a man with no discernible driving skills.. The high speed ride to the Thames Barrier, punctuated by loud bursts of Homer Simpson Sat-nav speak, provided the most exhilarating moments of the evening.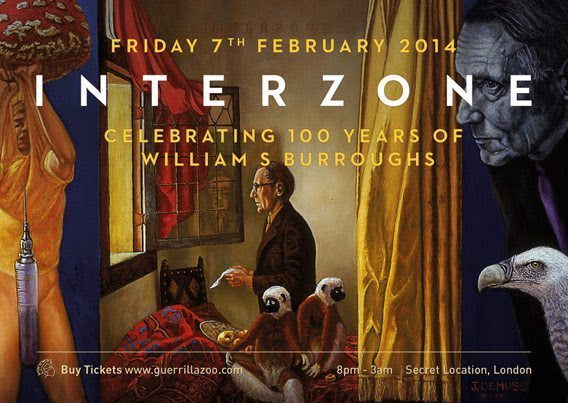 'Armed' guards hustled us into a disused warehouse space for an interactive 'interrogation'. My interrogator tried to read my mind and found something that triggered an orgasm. Some people are easily pleased.
Once inside I appreciated the sloping floors, projected light shows and loud music collage. I found a small concrete room hosting a decent replica of Brion Guysin's original Dream Machine, but failed to trance. T
here was an indecently long line for the 'one on one' Yage experience so I clambered over some oil drums and snuck around the back into a room decorated with artificial leaves that smelt of burning sage, where interactive performers were working over some deluded mark. One of them spotted me and immediately lost both his cool and character persona.
Failing to hustle me out, he started to push me.
Mistake.
Some girl in face paint started squealing about 'not violence' so I made no excuses and left. There were around 250 people milling around the makeshift bunker and most of them had taken the trouble to dress for excess. The organisers had also gone to a great deal of trouble and I appreciate their efforts.
Unfortunately the event failed to ignite. You can sprinkle an area liberally with gasoline but you need a spark to light it.
Back in Hull, in the late nineteen sixties, both myself and a young Genesis P-Orridge ran similar Burroughs influenced events with less money and a little more daring. There were fewer Health and Safety concerns in those far off days and we targeted a group ecstatic rather than a politely detailed re-construction.  Instigators, not curators, tend to produce the most combustible atmospheres.
I did have a charming conversation with the young lady in charge of the typewriter cut-up room. She had been brought in at short notice and had spent two days diligently boning up on William Seward Burroughs.  While I was explaining that Mr. Lee was more of an organic death machine than a beat poet she ran her fingers lightly down the back of my neck.
When I awoke I was on the red eye train from London to Brighton surrounded by fluorescent tinged retro-ravers on their way home from some warehouse simulation night. We bonded. If you can't get stimulated then simulation will have to do.
Hello Yes Hello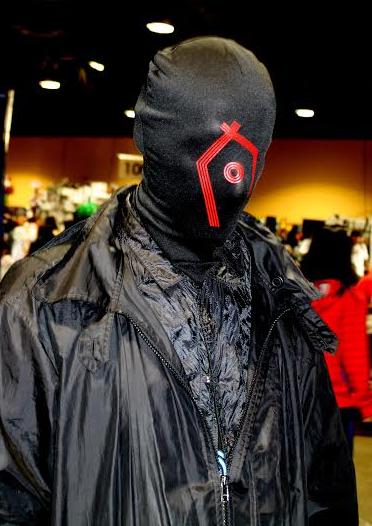 Having completed principal photography on phase one of the Sharks revival SWP is now preparing to edit the One Last Thrill feature documentary. Sharks themselves are 'dropping a big one' by releasing a double album Dark Beatles/White Temptations in April 2018.
In his spare time the author kayaks the muddy river Ouse and walks the South Downs which gently enfold his home town of Lewes.