[dropcap style="font-size:100px; color:#992211;"]W[/dropcap]ith nose still split open and scabby from the previous Saturday metal gig and not really wanting to get clobbered a second time, The Hold Steady and So So Glos was pretty much a no-brainer.
This bill of non-violent, no frills hard hitting (musically) rock and roll on a school night was just the ticket and the sold out crowd at Camden's Koko obviously agreed.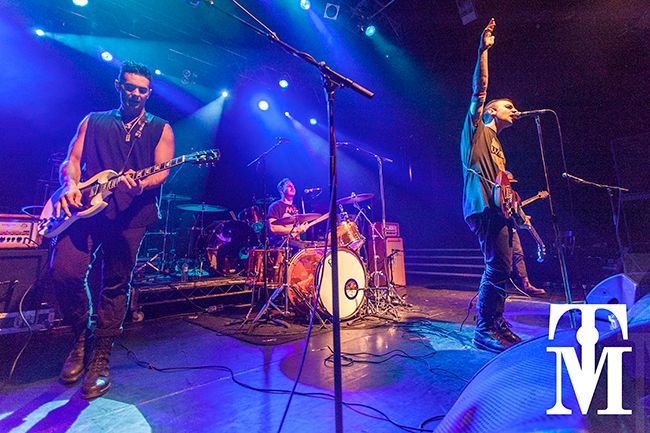 So So Glos
As the green light went up, there was absolutely no holding back. So So Glos revved things up good and hard for The Hold Steady by hitting the stage at full throttle and continuing to burn rubber throughout the whole of their souped up, nitrous injected, metal flaked set.
The Hold Steady soon came burning up the rear, ramming the stick shift into overdrive and taking centre stage with an ultra confident 'look mom no hands' attitude.
Barely dropping out of the red line, THS pumped out the goods from 'Hoodrat' to 'Stay Positive' with world-class precision and deservedly postured on the podium like the true pros they are.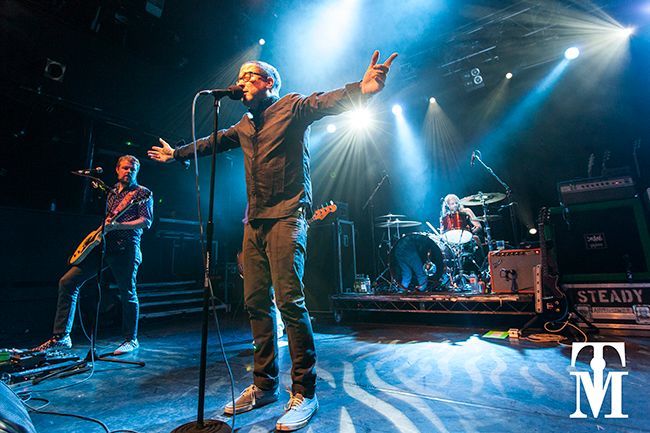 The Hold Steady
A doughnut spinning wheelie popping double whammy of a show and no blood was spilled whilst viewing this concert.

Photographer, published poet, former party animal, body builder, grave robber
to the stars and renowned chainsaw juggler, Carl can often be spotted on his
Harley Davidson pretending to be in Terminator 2. He is also frequently seen in
the press pits of old London town, camera in hand, avoiding being hit by bottles
of wee and crippling his opposition with secret Kung Fu moves.