[dropcap style="font-size:100px; color:#992211;"]M[/dropcap]iddle Eastern influences on Western art and culture penetrate so deeply it would be futile to try to list them all.
Every pointed arch on every gothic cathedral, every numeric character scrawled on every shopping list, every arabesque (the clue's in the name) on those glorious Art Nouveau stairwells of the Paris Metro – they all have their origin in a region which we glibly term the Middle East. As if we have the right to imagine ourselves the centre.
Hubris, considering that the brick walls of Ur gave shelter to a population of a quarter-million, six thousand years ago, and that the region has ever since been exporting art, philosophy, society and culture to those of us whose antecedents were still daubing handprints on cave walls when they were writing treatises on employment law and celestial navigation.
Temporarily sundered, permanently linked.
Arts Canteen Intro from Tom Shepherd on Vimeo.
Arts Canteen is a new UK-based arts venture that explores intercultural artistic relationships between the Middle East and the UK. Trebuchet meets Kelvin De Veth, curator and link-maker.
---
What first drew you to art?
I have always been fascinated by art. Not so much doing it myself, I don't have the talent for it, but I've always been intrigued by artists who managed to tell their stories and bring across their emotions so vibrantly in a visual and often aesthetic way. A great piece of art can really move me, fascinate me, and change my mood instantly. The search for these pieces makes the art world the best one to work in.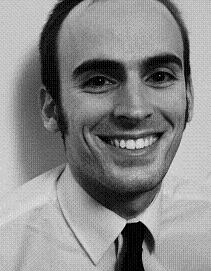 How did your gallery start?
Arts Canteen currently works without a physical gallery, and organises and curates shows, and concerts, in collaboration with other galleries and music venues. The idea was to give emerging and mid-career artists from the Middle East a platform in Europe, and most particularly the UK. We want to make a contribution to intercultural approaches within the arts, nurturing artistic quality and interesting ideas.
How did your involvement begin?
Arts Canteen started off by Aser El Saqqa's visit to Palestine in October 2010, but in the lead up to the first events (a Majed Shala solo show at the Arab British Centre in the City, and a concert by Hijaz in Union Chapel) I came on board as Projects Coordinator, and stayed on board since.
What is the vision for this gallery?
Increasing the awareness and appreciation of Middle Eastern art and music throughout the international scene, and one day we hope to have a physical headquarters with art on view all year round.
Which artists typify the vision you have for your gallery?
We only work with artists that typify and suit our vision, and value them all equally.
What do you dislike most about art?
There's not much to dislike, but insincere artists making lots of money through the system might be one.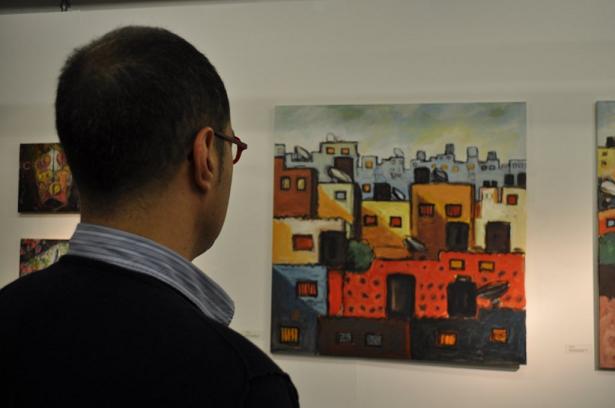 Installation shot from Despite, at Rich Mix
How would you define artistic controversy?
This one ties in with the previous question, insincere artists and art without integrity becoming hugely successful.
Do you think that controversy in is a positive force in art or a conceptual red herring?
You always need controversy to find a new direction for the art world. Nothing would change without it, which isn't good either. But controversy shouldn't become the main goal; it's a means that can lead to great changes.
What's been your biggest challenge?
Finding the right audience and venue for our projects is a challenge every time, but very rewarding when it all comes together.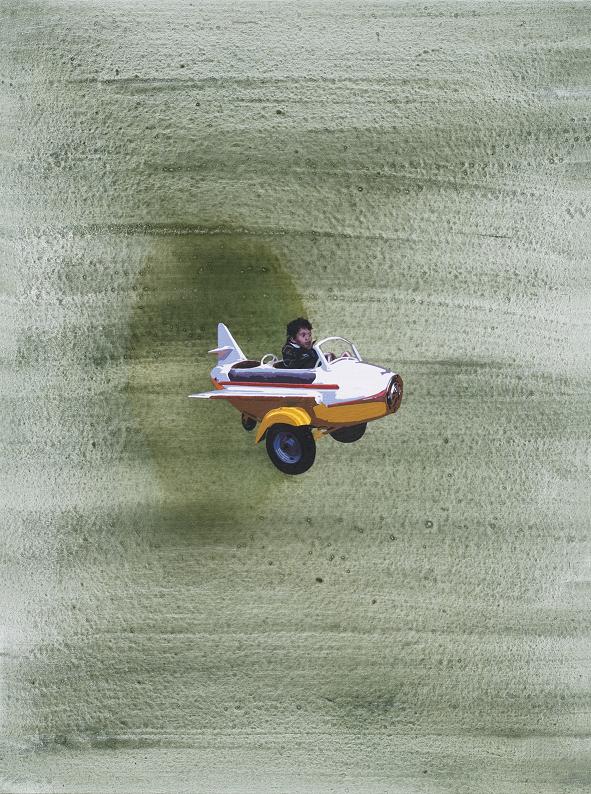 Hani Zurob – Flying Lesson
What's been your biggest success?
In music, the gig by Niyaz last November that sold out can be called a big success. I'm also proud that we were part of the first Mayor of London's Shubbak Festival with a show by Majed Shala in the summer of 2011, as well as our exhibition Despite at Rich Mix last December.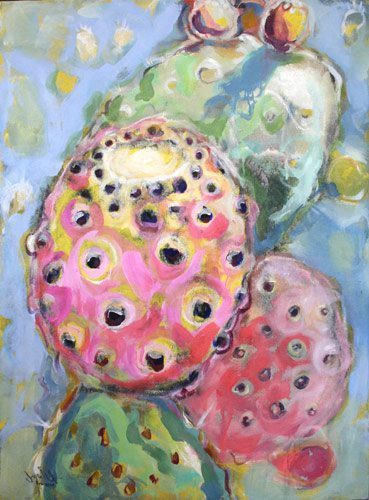 Mohamed Abusal – cactus
Who are you five favourite artists and which pieces of theirs do you admire?
That's a loaded question as you always have to leave out a lot. If I have to pick five right now, I'd go for Shintaro Ohata, Christoph Schlingensief, Richard Jackson, Sophie Calle, and Joana Hadjithomas & Khalil Horeige. The last ones are mainly active in film, but their 'Wonder Beirut' series is absolutely excellent. I saw them in San Francisco last year, but it's currently on view at the V&A's Light from the Middle East exhibition, so I recommend you to go check that out.
Who do you think is the artist to watch at the moment and why?
We work with Hani Zurob who in the last few years had a wonderful amount of solo and group shows all around, and at Despite he launched his book Between Exits. I expect great things from him in the near future. Mohammed Joha is another one of our artists who is about to go very far.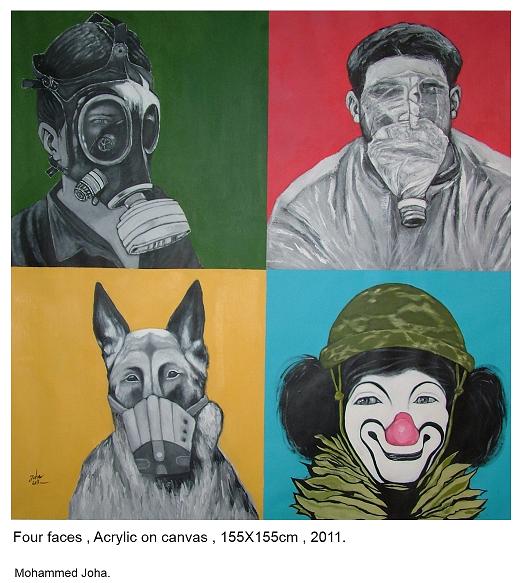 What does the future hold?
With Arts Canteen, we hope to open a physical gallery ('canteen') at some point in the not too distant future, and of course we'd like to keep working with our current artists as well as new ones, and see them become increasingly successful internationally.
[button link="http://www.artscanteen.com/" newwindow="yes"] Arts Canteen Homepage[/button]

Sean Keenan used to write. Now he edits, and gets very annoyed about the word 'ethereal'. Likely to bite anyone using the form 'I'm loving….'. Don't start him on the misuse of three-dot ellipses.
Divides his time between mid-Spain and South-West France, like one of those bucktoothed, fur-clad minor-aristocracy ogresses you see in Hello magazine, only without the naff chandeliers.
Twitter: @seaninspain