[dropcap style="font-size:100px;color:#992211;"]A[/dropcap]

young woman voluntarily accepted to be arrested by police officers on Waterloo bridge in central London as part of the non-violent series of demonstrations coordinated by Extinction Rebellion environmental activists to demand action from governments all over the Earth to tackle the global climate change emergency.

It was a moving reminder of the strategy by the environmental coalition of protesters to engage in peaceful sit-downs in key locations across the capital, and cities around the world, to have their voices heard. Both Mahatma Ghandi and Martin Luther King used similar tactics to involve their pro-independence and civil rights movements in their historical campaigns for justice and equality last century, and would certainly be very proud of their contemporary successors.

By the time they started to get removed from their prime locations by a reasonable use of force by the authorities, the campaigners felt that they had stirred the interest and curiosity of thousands of passersby as well as influenced the mainstream media.

It was a colourful carnival, with improvised performances of music, street theatre, open yoga and healing therapy sessions, all nourished by free vegan food dispensed by groups of volunteers who also took care of recycling the waste produced and kept an orderly rota of chores which kept everybody busily occupied and focused.

The anticipated complaints about traffic disruption and loss of income by retailers, voiced by some sectors of the media and the public, were sensibly challenged by the group's various spokespersons, pointing out that they were trying to showcase a much bigger disturbance to the future of our fragile ecosystems and to the wellbeing of future generations. The most powerful speech on that topic was delivered by a shy 10-year-old girl, a participant of the recent schools protests, who bravely climbed the steps of an improvised platform on the first day of the demonstration at Parliament Square. Her simple question to the hundreds of people already gathering there was: "Are we going to be the last generation on this planet?"

The round of cheers and applause that followed her intervention was trailed by a silent reflection from bystanders on the seriousness of the task ahead, not just to lobby governments and opinion makers, but for all of us to make profound changes in our own lifestyles if we are to survive this very real existential threat.

All images © Julio Etchart www.julioetchart.com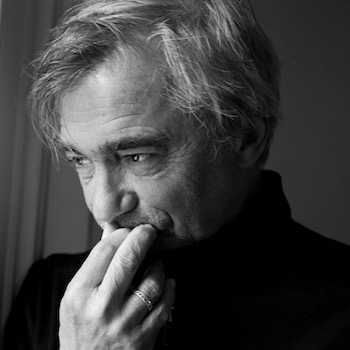 Julio Etchart is a documentary photographer, poet and artist.