[dropcap style="font-size:100px;color:#992211;"]L[/dropcap]
ong-time David Lynch collaborator Dean Hurley shares Philosophy of Beyond, the new album under his Anthology Resource series.
This second volume continues Hurley's experimental soundscape work into more ethereal and celestial territory. 12 tracks weave together a rich sonic tapestry built in part from comb-filtering experiments, tape loops, and sampled field excursions into unique acoustical environments. A bulk of the LP is assembled from Hurley's sonic contributions to the recent feature film Perfect (2018, dir. Eddie Alcazar) as well as material made in residency for Art Gallery of New South Wales' event Masters of Modern Sound, all of which are threaded together into a singular, cohesive dissertation on the afterlife.
Hurley operated and managed Lynch's Asymmetrical Studio from 2005 – 2018 where he worked closely with Lynch on the sound and music for his feature films, commercial work and albums, most recently providing material for the third season of Twin Peaks. Hurley inaugurated the Anthology Resource series with a compilation of his licensed material from the show in 2017. Due to a release restriction, Anthology Resource Vol. I remains a digital-only release and cannot receive physical distribution.
Anthology Resource is an ongoing compendium curated both from and for film and television in the library / production music tradition. A flagship source for outré sonic material, it was conceived to service the unique gap that straddles atmospheric score and sound design. Each release organises thematic audio material fully licensable, non-exclusive and designed for motion picture based work and listeners alike.
Philosophy of Beyond is released on 12 July via Sacred Bones Records. Watch a video showcasing the ethereal soundtrack here.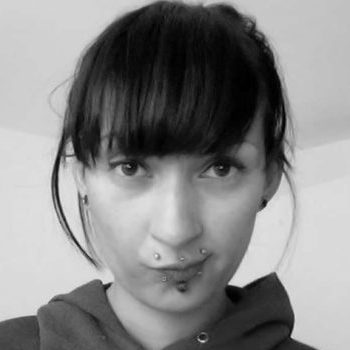 Naila Scargill is the publisher and editor of horror journal Exquisite Terror. Holding a broad editorial background, she has worked with an eclectic variety of content, ranging from film and the counterculture, to political news and finance.