[dropcap style="font-size:100px; color:#992211;"]B[/dropcap]uilding on a 50 year tradition of being the friendliest festival in the UK, the Cambridge Folk Festival has a fete-like atmosphere that swells and sweats music from every pore.
It also has a little river with bird life, and an excellent selection of ales.
Times are good. For this, the half-century anniversary, the lineup in 2014 offered some exceptional names and promised a diverse and soul filled weekend that not even a few buckets of rain could wash away.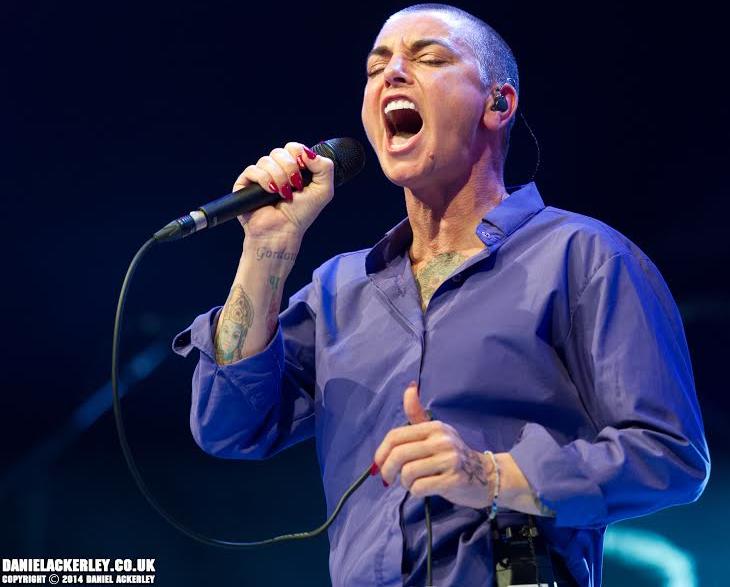 So many highlights, so many singalongs. There will be criminal omissions and bias heaped upon bias, but so it is with festivals. Honourable mentions must include: Sinead O'Connor, Fisherman's Friends, Martin & Eliza Carthy, Rosanne Cash, Richard Thompson, Loudon Wainwright III, and the North Mississippi Allstars. Yet even this list of great memories is outclassed by Sunday's epic spiritual awakening.
From the High Kings, whose rousing rendition of 'Whiskey in the Jar' had the sabbath crowd congregating with one voice, emptying their cups and clapping their shoulders together, to Jason Isbell's heartland Americana soaring high with a dusty soul fiddle accompaniment, reminding people of loss, peril, bad choices and redemptive hope, Sunday's fecundity never waned.
To some, Oysterband are the last national industry; unique, mercurial, eccentric and unhurried. Since 1976 they've honed their folk psychedelia into a mythic live force and their set this year was no lie. It stomped both feet and stood up for a pastoral truth and the Road to Santiago.
The final word may not have gone to the final performance, but Van Morrison was in every way the final act. 'Moondance', 'Real Real Gone', 'Brown Eyed Girl', and the rhapsodic encore 'Gloria' had the devoted jumping and cheering for pure joy. The band was phenomenal: tight as a snare, deep as a bowed bass and more powerful than a guilty vicar's thirst. They followed, and at times bettered the man's lead to coax the last vestiges of energy from a crowd poleaxed with stimuli.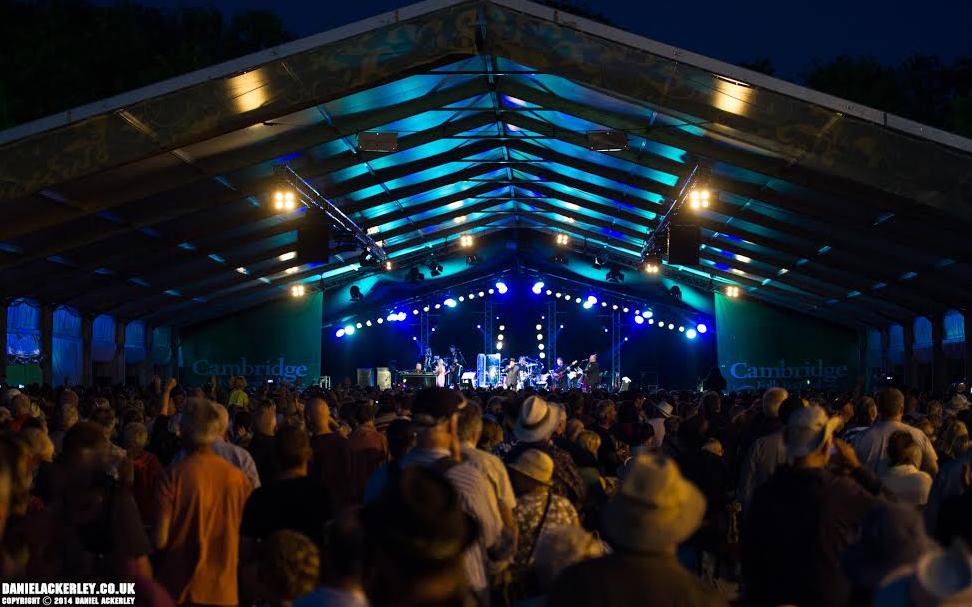 I've seen Van Morrison before, but something special happened at this show. It moved mountains and parted seas. What better birthday present for a festival that has done more than anyone to keep the faith through varying times of darkness, waste, and keyboards with guitar straps?
Long live Cambridge Folk festival!
Cambridge Folk Festival
Cherry Hinton Hall Grounds, Cambridge, England
31st July – 3rd August 2014.