[dropcap style="font-size:100px; color:#992211;"]M[/dropcap]ention folk music and most people's thoughts turn to old men sitting in soggy carpeted pubs with their long beards dangling into their real ale or the bland, sanitised so-called "nu-folk" popularised by the likes of Mumford & Sons.
But beards and flat caps are very much the exception rather than the rule at the Cambridge Folk Festival.  Now in its 49th year, the festival includes folk music in the wider sense of the word, encompassing folk, blues, roots and Cajun music.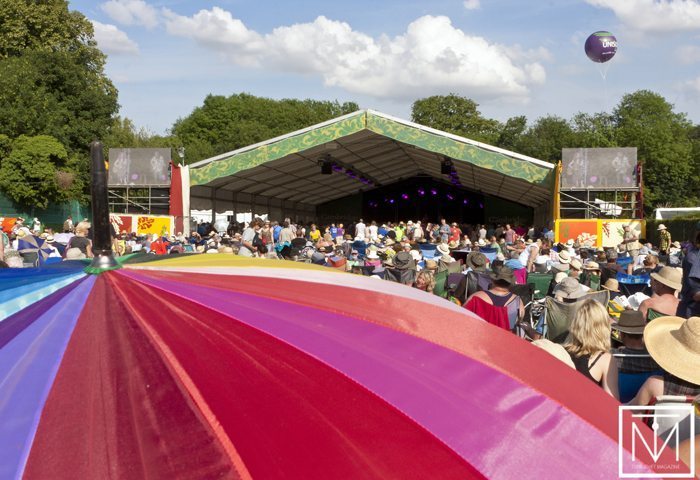 Of course one thing that all these strands of music have in common is that they have all at one time been the music of the people and a form of protest – whether that be minstrels travelling round England spreading sedition in the Middle Ages, Irish rebel songs in the twentieth century or the lament of black slaves on plantations in the States.  Folk music has a proud history of passionate story telling.
With its reed garland workshops and DIY massage sessions, the festival also provides an antidote against the more corporate festivals and a respite for those who think that Glastonbury was better in the old days.
So that parents can enjoy a few scrumpies in the sunshine, there are crèche facilities and a plethora of activities, as well as folk music workshops for children.  The festival is very much an all ages experience – in addition to the families, there are groups of teenagers, a good-sized middle-aged contingent and the old hippies resplendent in tie-dye.
And so to the music.  Of course there were too many great artists and bands to mention them all but here are some of my highlights.
For fans of traditional folk music, Martin Carthy and Dave Swarbrick were as authentic as you could wish for.  Veterans of the scene, Carthy quipped that he sometimes gets asked to play blues but: "Most blues songs start, 'I woke up this morning…' and at my age I'm happy to do that". Swarbrick's violin had a tone and melancholic quality, which combined with Carthy's storytelling was a match made in heaven.
[quote]open mic opportunities
for those who
had packed their
fiddle into their
rucksack[/quote]
Speaking of which, the phrase 'voice of an angel' is often bandied about, but is justified in the case of Heidi Talbot, with her crystal clear, soaring vocals.
Going into more mainstream territory, The Waterboys played an energetic and crowd-pleasing set on the final night with the audience singing along to the hits.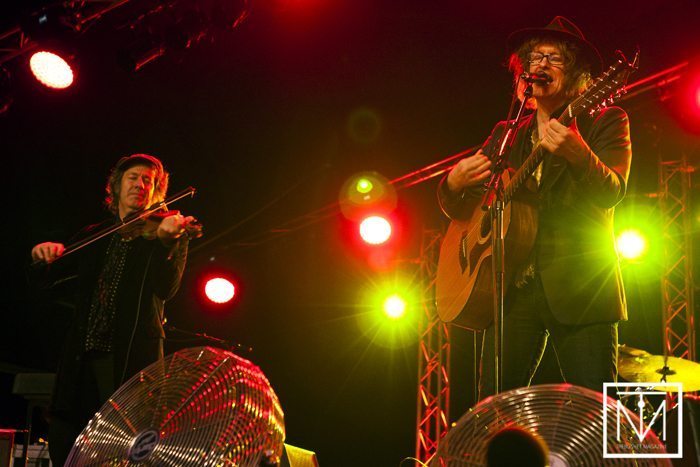 Staying with folk rock, there were plenty of The Levellers fans around judging by the t-shirts spotted over the weekend and they were not disappointed by Friday night's bouncy performance, which included the air-punching indie folk anarchist anthem, "One Way".
Turning to our American cousins, it was a real pleasure to watch the Mud Morganfield Band.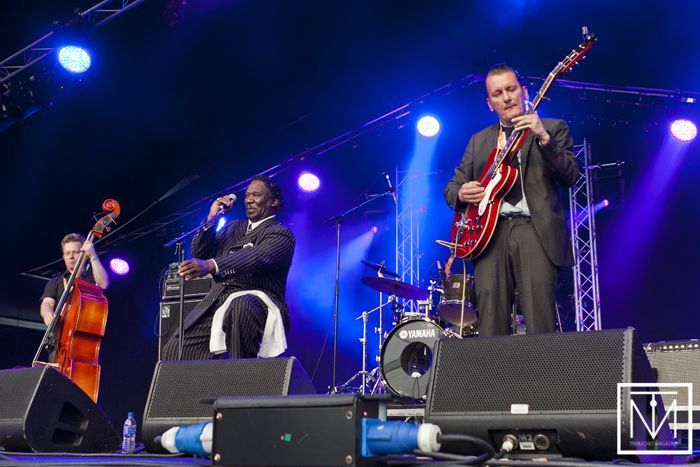 Fronted by the son of Muddy Waters no less, his international band appeared to have stepped out of a David Lynch movie.  Mud Morganfield crooned, "I Just Want to Make Love to You," (a song first sung by his father before it was covered by Etta James)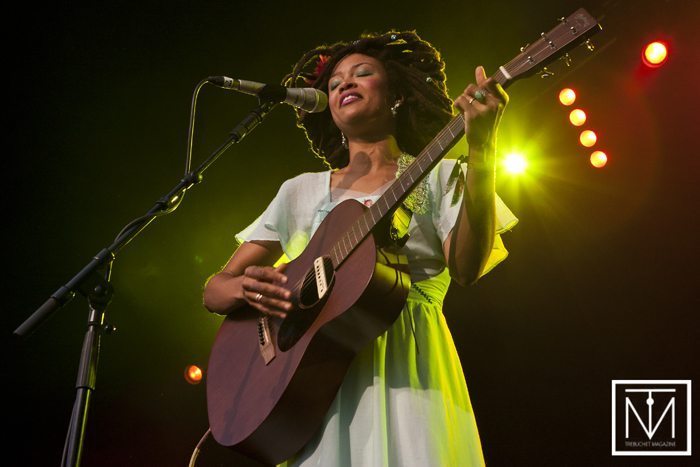 while dressed like a high-class gangster in his high pin-stripe suit with a silky handkerchief in the top pocket.
Wielding his red Gretsch like a sharp shooter, guitarist, Ronni Busack-Boysen had the slick greased hair and pock marked face of a brutal right-hand man.  Harmonica player Steve West Weston sucked and blew and played the blues as if his life depended on it. Frilly shirted Eric Ranzoni played honky tonk keyboards while Ian Jennings on double bass and Mike Hellier on drums kept the rhythm.
Also from the other side of the pond, the striking Valerie June sang with both a forceful Hicksville brashness and a Southern drawl.  Yodelling and scatting, sometimes screeching like a fighting cat, her vocals had a unique and heartfelt quality.  The crowd were transfixed.
Equally passionate but showing another side of Americana folk, Patty Griffin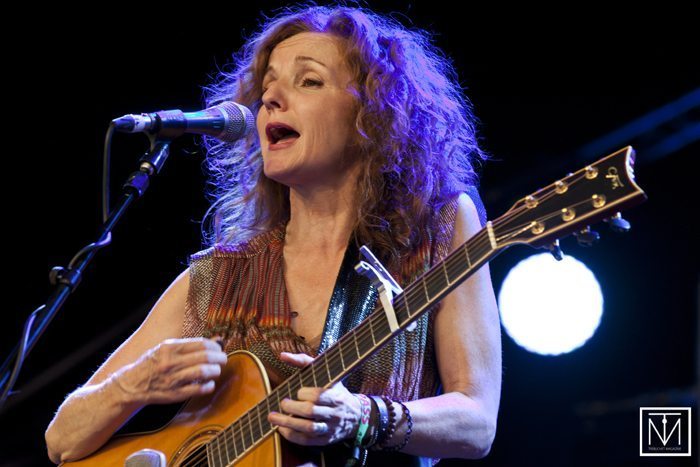 demonstrated that age has not diminished her voice by commanding the main stage with a touching performance.
Getting everyone moving with some twangy Cajun music, Beau Soleil avec Michael Doucet brought a carnival atmosphere to match the weather.
Members of folk clubs sometimes express concern about the lack of young people involved in the folk scene, but hopefully the young talent on show at the festival allayed some of their worries.
Hertfordshire sisters, The Staves played a particularly notable set.  A strength of family bands is the easy onstage chemistry and all three of them had the confidence for some humorous banter with the audience between songs.  With flawless harmonies, emotional delivery and an abundance of natural musicality, this young band is definitely one to keep an eye on.
Also keeping it in the family were We Banjo 3. Actually there are four of them, two sets of brothers, although only three play banjo. They played several sets over the weekend culminating in a stomping set on Stage 2 on Sunday afternoon.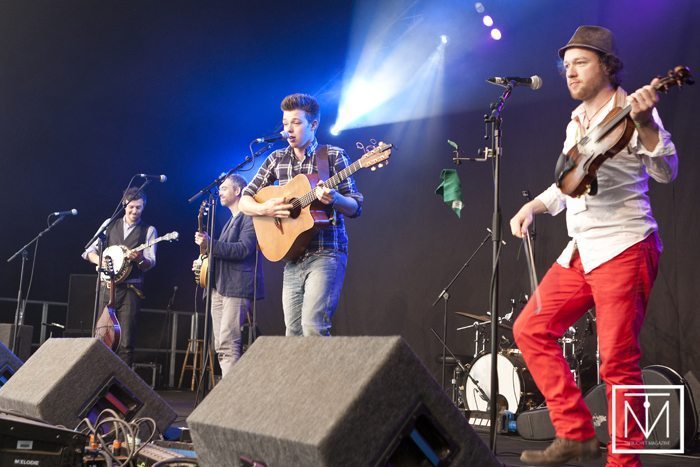 With Enda Scahill (a published banjo expert) and Martin Howley (seven times All Ireland Banjo Champion) on banjo as well as an award winning fiddle player, Fergal Scahill, it was obvious that there was no lack of technique.  But their real talent was their ability to connect with the audience and make the music fresh and danceable.
Fergal's playing was so furious that the bridge of his violin was covered in a thick snow of resin dust, while the banjo playing surpassed any other all weekend. The crowd were instantly engaged and were clapping along only seconds into the first number.
A charismatic performance by the baby faced David Howley on guitar (he can also play banjo) with rockabilly edged vocals completed the package.  When he sang, "We all need more banjos in this world," everyone in the tent was united in their agreement.  Who says you can't have a folk boy band?
Sam Lee and Friends also attracted attention, showing the ever-evolving nature of folk music by filling the stage with new takes on traditional tunes.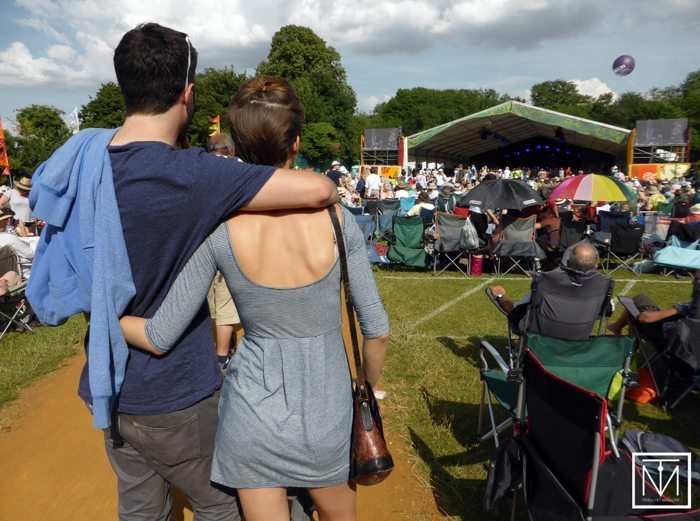 Just as the Pyramid Stage is but a small part of the Glastonbury experience when compared to the circus tents and green fields, an integral part of the Folk Festival is the smaller stages.  Of course folk music is a communal activity very much alive and kicking in folk clubs and sessions in pub throughout the land and several local folk groups performed in the Club Tent.
Slightly further afield, The Den and The People's Frontroom showcased up and coming talent, with open mic opportunities for those who had packed their fiddle into their rucksack, in keeping with the spirit of folk music as spontaneous creative music of the people, away from the corporate glare.
These smaller stages also provided a space for festivalgoers to have some calm away from the more hectic two main stages.  Indeed my only criticism of the weekend was that the tents housing the main stages could have been wider in order to get more people nearer the stage; a problem avoided by larger festivals where the areas in front of the stages are uncovered.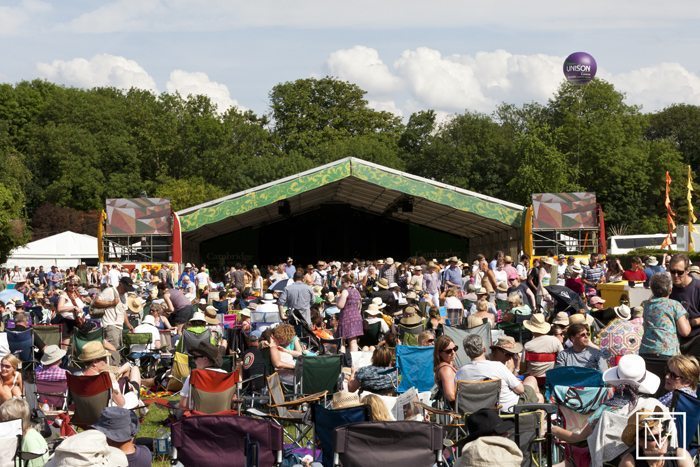 The weekend showed not only that folk music is alive and well, but also the breadth of the genre, not only in the UK and Ireland but also across the globe.  Prepare to have your prejudices challenged and to discover your new favourite band.
Cambridge Folk Festival isn't just for the folk fans; it's one for music fans.
Photos: Carl Byron Batson