"No! You don't eat it. You just chew it."
Three of our national staff had each just taken a piece of kola nut, the hard, pink fruit that I thought was ubiquitous across Africa and cut it with a chunk of bubble gum. Three South Sudanese men, all in their late twenties, examining a chunk of kola like it was some new experimental drug.
"But it makes you drunk?" one of them asked.
"No, no. It gives you energy. Like Red Bull."
"Yes, it gives you energy!" the vendor echoed.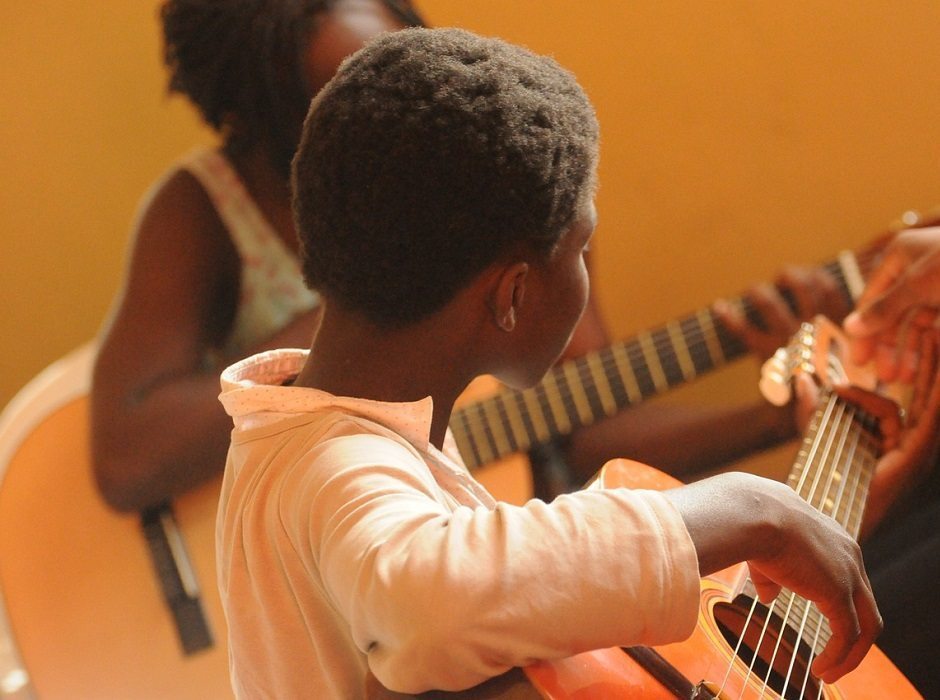 "But what do you do with it?"
"You chew it. But it's very bitter. And it turns your teeth orange."
"No," the vendor corrected me. "You see, it turns your teeth orange if you don't brush."
"Spit it out like gum when you're finished."
"When you're feeling it," the vendor added.
"But you don't eat it?" my colleague asked. All three were looking at me with curiosity.
"No! Guys, how am I more African than you?"
They laughed. "We don't have this one. This comes from Congo!"
"Even me," our Kenyan colleague said, "I have never had this one."
"Never?!" I asked, "But this is everywhere in West Africa!"
And suddenly, all of us were reminded of the continent's sprawling size and rich diversity.
Some of us learned that kola nuts are, in fact, disgusting.
Pop culture from Nigeria to South Sudan
West Africa was my entrance to Africa. I spent nearly three years there before going anywhere else. I see similarities across the continent wherever I go. I see similar art – an 'African' aesthetic that is plied mostly to the tourist trade, wear similar fabric – the 'pagnes' that I first encountered in Niger are seen as 'traditional' throughout the continent (despite their manufacture in Hong Kong or Amsterdam), and hear similar music – the rumba rhythms from Kinshasa and hip hop beats from the likes of Nigerian group P-Square.
The remix of P-Square's 'Chop My Money,' featuring Akon and May-D, is one of the hottest tracks in Juba at the moment. You hear it everywhere.
Despite that, I decided to ask my South Sudanese colleagues, "Do you know what they're singing about?"
They didn't, and why should they? Nigerian pidgin hasn't permeated the rest of the continent, outside the 'Little Nigeria' neighborhoods that you sometimes come across in South Africa.
Chop is a perfect example. In Nigerian (and Ghanaian) pidgin, chop means to eat. In the case of the above video, 'chop my money' means that the woman all these men are interested in excels at spending their money.
And they don't care, because
"It's your seduction that makes sure we stay in line / sexual corruption cuz I'll kill anyone for your time."
There's some additional pidgin – "I know dey lie" vs "you no go believe" playing on the homonym (knowledge vs. negation) as well as a Yoruba verse that slides back into slang "Omo ele I get pepper" (Pretty baby, I'll find money).
An expansive continent, sure, but with enough similarities to make a popsong work.

Sterling Carter writes on the intersection of political economy, arts and culture, and human rights. He has over five years' experience on African development, violence and conflict with organizations including Human Rights Watch, Global Witness, and Search for Common Ground. He is originally from Flora, Indiana but pulled up stakes long ago.