[dropcap style="font-size:100px; color:#992211;"]B[/dropcap]eware of the shit cunts.
The pugnacious message screamed from the very top of the press release I've just received from the duo of Razorrawks and Grhymz.
Both of these names might be unknown to you as of yet, but both are synonymous with a definitively Northern side to the underground British Hip-Hop movement. They've been kind enough to allow us to introduce you to the lead single from upcoming EP Plug Ugly, 'You're Bringing Me Drama'.
Check it out below.
Here's the rest of the press release for good measure:
'You're Bringing Me Drama' is the first track to be released off the upcoming Plug Ugly EP from Razorrawks & Grhymz. Sick of the confines of fake swag, gangsterism and style over substance rappers, the two 41 year olds, who are now back with their first official release together in over 20 years, are screaming at all who'll listen "beware of the sh*t c*nts."
Frustrated by their disillusionment of the music industry and the expectations to conform, especially in a genre where some would consider age a factor, Razorrawks & Grhymz are refusing to just lie down and die. Instead, they're choosing passion over money and authenticity over the far reaching.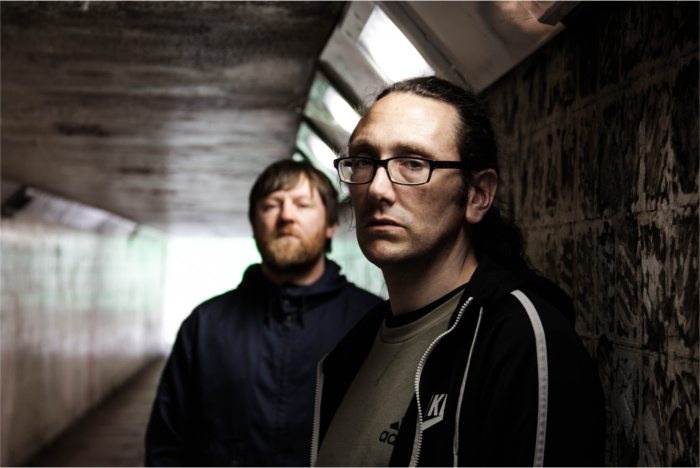 To the backdrop of personal musical influences, their own brand of what they now dub punk rap was born. This is a movement. A movement that embraces originality, embraces abrasion, embraces rebellion and doesn't give a f**k. It's a mindset of avoiding the herd, making what they love and loving what they do.
It's their Magnus Opus.
The video, shot in Preston by Route Nine Studios, again bucks the trend of what is deemed acceptable form in rap and hip hop visuals. Minus the naivety of youth and the trappings of typical visual currency, they've swapped bling grills for discoloured teeth, the latest snapback for damaged hair and pantomime for honesty.
The Plug Ugly EP will be available on all major digital stores soon.
You can catch Razorrawks performing at the M1 Festival on Tuesday the 22nd of May at Factory 251 in Manchester.

Jed the Music Ed. is a Music Promoter/Booking Agent and general fixer with Rawkus Events. Jed's interests include a constant and reckless over-caffeination, irrationally spontaneous travel plans and maintaining an over-expensive (borderline hoarder) PC/retro gaming habit.