Blinded by the righteous black Bloodstock 2011 gathers the tribes.
Over the last ten years underground metal institution Bloodstock has become something of a family affair. Friends congregate each year to witness great performances, drink copious amounts of real ale and get silly.
The lineup for 2011 was based around the black end of the musical make up tin; bands unafraid to reference Tolkien, Scandinavian forests, an uncooked diet and the dark feng shui of ritual candles. Bands with names like; Immortal, Rhapsody of Fire, Therion, Ihsahn, Finntroll, 1349 and Hell donned the black conjuring flame from the twitching gels and wafting fog. Dramatic stuff, and while a bit po-faced was actually damn good fun. Sure there might a talisman wielding teenager or two in the audience but in the main people were there to witness a performance. That's right, an actual performance with lights, posturing and people who give a damn what they look like. Unpinning the whole death metal, day-labourer of Satan, leather worker of Odin, centre back of the abyss schtick is a yearning to transcend the fatalism of suburbia and into another sort of idealistic wonderland of emotion, meaning, spiked sleeves and killer riffs.
 allowing for a full and ecstatic opening number fangasm
Bad news for grumpy folk eager to read the devil's tentacle into sub-cultural gatherings but great news of people that want to have a fun time and be entertained on a myriad of levels each more disconnected from the work-a-day grind than the last. That's the score, letting it out, getting toasted and getting down to the broad scope of metal 2011. Bloodstock is one of those events where pretty much anything can happen, where the music we crave meets the strange and miraculous made commonplace. The carnival is where we expect to be shocked, delighted and elevated and what we expect, we experience and perhaps why so many Bloodstockers brought helmets, horned no less.
Central to Bloodstock 2011 was high-camp, orchestra-prog, and downtuned heaviness brought to together by several generations of nightvisionaries. Musicians to whom 'killer' means engrossing an inebriated pit of degenerate boymen through strangely buoyant hair, guitar mastery, unusual metres, and precision stage moves. It's a flickering bug light to a whole bunch of kids drawn together by quirky fashion and you easily spend the whole weekend just people watching. Personally, I lean more to the punkier side of things (also strongly catered for) but any description of the Bloodstock 2011 has to raise its dented goblet to these meisters of metal, manscara, and speedy riffage.
Outside of the mainstage riots of Motorhead, Devin Townsend, At the Gates, Kreator and Wasp three bands stood out as the overwhelming reason to make the Bloodstock pilgrimage as year.
Will Motorhead be any good tonight? I don't know, I hear they're past it. How about Morbid Angel? Definitely past it, I doubt I'll bother.
Evil Scarecrow are a parody metal band with a devoutly homemade feel, taped together back closet costumes, ketchup and cordial blood splatters, and cardboard robots. Contrasted to the serious witchery of the main stage this young band brought impeccable hooks and sugar rush energy to a set packed with humour and fun. Sounding somewhere between Slipknot and Europe the band's sing-a-long choruses and rousing metal riffs does what parody metal does best: give people what they want. Freed from the need to make 'new' music these cheeky bands zone in on the fun and Evil Scarecrow with their comically minimal stage budget and belly laugh blast beats easily won over more than 2000 people on the Sunday.
Having won a place on the unsigned stage previously there is a sense that Evil Scarecrow are the Bloodstock punters band and when 'Robotron' starts playing everyone gets involved. Watching a whole tent of people do a robot dance is at once amazing and stupid. It's also spontaneous, necessary and brilliant and you can sense that like Orbital at Glastonbury they've become part of the event itself. All festivals have a number of signature events that people have to do to say they were there and being an inebriated robot in a costume cobbled together from beer cups, cardboard boxes, and yards of tape has happily become Bloodstock's. Next year there will be more…
how many fingers are broken at metal festivals?
A band close to heart of Bloodstock promoters is Napalm Death. One of the most important bands to emerge from the UK as well as being the starting point for a number of other major acts (such as Justin Broadrick, Godflesh, and Scorn). There isn't much about the Death that isn't intelligent, fast or angry. Seeing them live can be one of the most intense experiences of any concert goers experience. Over the course of the band's career there have been highs and lows and if on occasional they are less than spectacular that much is to be expected from a band with a 30 year history. Heavy music seems to go through various phases, sometimes the emphasis is on make-up and histrionics and other times it's much more direct and cerebral. When Napalm Death have been in vogue they've been placed at the centre of a movement that they've never really courted and then predictably they move from popular favour. Whether we're seeing the resurgence or decline of the band is hard to say. However, from the size and fervour of the amassed crowd it's clear that right now times are good for the band. Barney and crew were in great form, kicking out the noise and venom with as much passion as when they played for John Peel many years ago. Great hits came and went but the track that shock the crowd was the Dead Kennedys cover 'Nazi Punks Fuck Off'.
As the intensity cascaded from the stage; pints were spilt, the air filled with flannel, flailing dreads and Doc Martens gave us a strong reminder that outside of trends Napalm Death are a band that endures by being definitely who they are. If this means their shows bear the hallmarks of the nineties so be it. Speaking to Shane after the show he said that 'Nazi Punks Fuck Off' was important for the band because it states in no uncertain terms what they believe in and where they stand. Respect.
Renowned for playing short songs very fast the band peaked the set with selections from the Harmony Corruption album. Which any extreme music fan should own along with their early classic Scum and see the band at least twice.
The final word on Bloodstock bands delivering big goes to Morbid Angel. It's been seven years since their last release and despite being inspirational godfathers to many others on the bill there was a worry circulating they couldn't cut it anymore, that they were old and should let BC Rich's gather dust and leave their legacy alone etc. This is obviously a sort of rhetorical device used by pre-performance punters to lower expectations allowing for a full and ecstatic opening number fangasm. But back to reality, over the weekend the same hands are wrung before every band that has a discography longer than two albums or who have been around more than ten years.  Will Motorhead be any good tonight? I don't know, I hear they're past it. How about Morbid Angel? Definitely past it, I doubt I'll bother.
That's right, an actual performance with lights, posturing and people who give a damn what they look like
The fans' lament comes across not as cynically dismissive but as an abiding fear. Are their metal heroes a few steps away from the grave? Will the oncoming performance be a doddering affair, interspersed with oxygen breaks, vitamin shots, and lactic backrubs? What if they fludge the opening intro to your favourite song? What if, what if, what if.
It's possible that Morbid Angel have these worries themselves. Does Trey Azagthoth (or George Emmanuel the third as he's known to his mom) ponder his own mortality as he's sips a stage-left water? Does Dave "Disco D" Vincent subdue his powerful voice on the tuneful 'World of Shit (Promised Land)' to ruminate on whether he'd lend someone his codpiece? We may never know and it doesn't matter. Dear hand wranglers and metal ponderific miserablists please repeat the following to yourselves; it does not matter. The band will play regardless, they will be good or suck regardless and if they are Morbid Angel, they will inspire fist pounding and finger horns per force (I wonder how many fingers are broken at metal festivals, surely jack booted crowd surfing and exposed pinkies don't mix?). All that said, watching fearful faces catch fire as the band ripped into a rock solid set was magical.
Morbid Angel still sound vital and on the technical front Trey's accolades as a guitarist are well founded and if their most recent album Illud Divinum Insanus proves anything it's that they still have enough creative juice to avoid becoming a parody of themselves.  The real fear for many of the Bloodstock bands is that through rehashed ideas and stock concepts heavy metal will become an unknowing and lazy self-mockery of itself. As an interlude bands like Evil Scarecrow are fantastic but could anyone handle a whole weekend of injokes? Thankfully, so long as Bloodstock continues to give a broad and vaunted stage to great music this isn't an eventuality we have to entertain. See you in 2012.
Bloodstock 2011, Catton Hall, 13-14th August, 2011.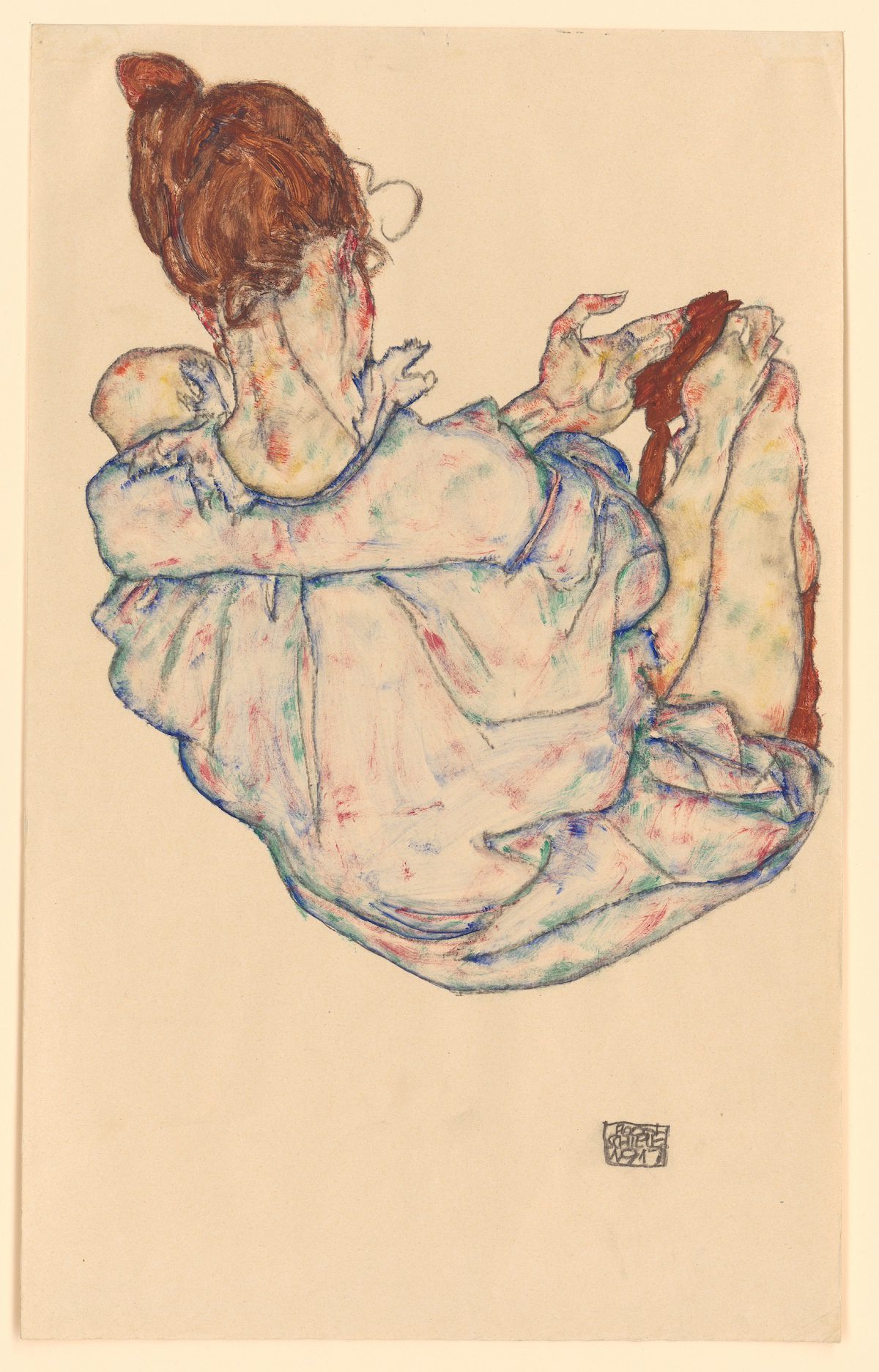 Ex-London based reader of art and culture. Specialist subjects include; media, philosophy, cultural aesthetics, contemporary art and French wine. When not searching for road-worn copies of eighteenth-century travelogues he can be found loitering in the inspirational uplands of art galleries throughout Europe.