[dropcap style="font-size:100px;color:#992211;"]A[/dropcap]
rts Council England's (ACE) record on employing disabled staff is "not good enough" and the national funder must empower more disabled decision-makers to be considered an "effective ally", ACE's diversity chief said this week.
"Only six per cent of our staff at ACE self-define as disabled. That's not good enough," Abid Hussain told an audience of arts professionals in a candid speech at Unlimited: The Symposium, a two-day discussion event on disability-led arts.
"I want to be in an organisation disabled and deaf people want to work for. To be an effective ally we need more deaf and disabled people leading our work on policy, development, and making funding decisions."
Hussain's comments come as the latest figures from Taking Part, the annual Government survey of cultural and sports engagement, reveal that disabled people are more engaged with the arts than ever and that the engagement gap between disabled and non-disabled people has halved since 2005/06.
"Institutions don't change unless the people who run them do," he added. "If we're not prepared to change, then we should hand over power for those who are. We can't keep talking about aspiration. We need to see change."
Unlimited: The Symposium featured talks and breakout sessions on subjects including the nature of disability arts, the challenges and opportunities presented by intersectional identities, and the potential for change.
Many speakers agreed that progress is not achieved by complaining, hoping and wishing. Instead, Rachel Coldicutt, Director of think tank Doteveryone, outlined the importance of telling effective stories to engage people in creating equality together.
She added that it was important to "put your ego aside" and work with others who may be trying to reach the same goal but doing it differently. Similarly, she said it was important to look at the need for change from multiple perspectives, as focusing on personal goals creates the risk that someone else will remain excluded once an individual's objective is completed.
Caroline Bowditch, newly-appointed Executive Director of Access Arts Victoria in Australia, said she had learned that change must happen "from the inside". "It can't happen from staying in the margins," she commented. "It has to happen from a place where you can be a decision maker. "We can have all the allies that we want, but what we actually need is accomplices."
She later posed the provocative question of how the sector could know when such work and the push for equality "is done".
In response, Artist Aby Watson said such a situation was unlikely as the world is constantly in flux. Hussain suggested the work would be done when there are different people in positions of power.
Source: ArtsProfessional
Image: Paraorchestra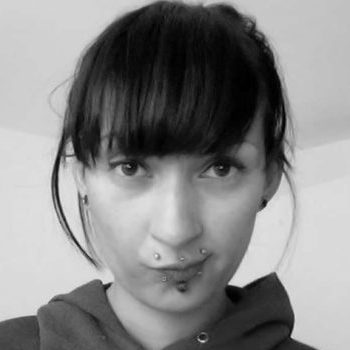 Naila Scargill is the publisher and editor of horror journal Exquisite Terror. Holding a broad editorial background, she has worked with an eclectic variety of content, ranging from film and the counterculture, to political news and finance.