[dropcap style="font-size:100px;color:#992211;"]S[/dropcap]et in 1870s New York, Martin Scorsese's critically acclaimed Age of Innocence is a sumptuous feast for the eyes. Considering the 1993 period romance won an Oscar for Best Costume Design and was also nominated for Best Art Direction, this is no surprise. Now, a fresh restoration for Blu adds even more depth to this powerful adaptation of Edith Wharton's novel.
The story, a scathing look at the coercive pressures and societal expectations of high society, is absorbing from the off. Opening at an opera, borderline pornographic shots linger over the affluent audience's expensive jewellery and fine clothing, while a cutting voice-over narration introduces us to the main players and powerful families at the centre of the city's elite. It is made clear within minutes that this particular world is preoccupied with conformity and that those who stray outside accepted convention are to be scorned and held up to ridicule. And so it is for Countess Ellen Olenska (Michelle Pfeiffer), who, having returned to America following the breakdown of her marriage to a European, has shown some nerve choosing the opera as her first public outing. For a woman to leave her husband is simply outrageous, and the Countess' social circle is determined to exercise disapproval by way of exclusion.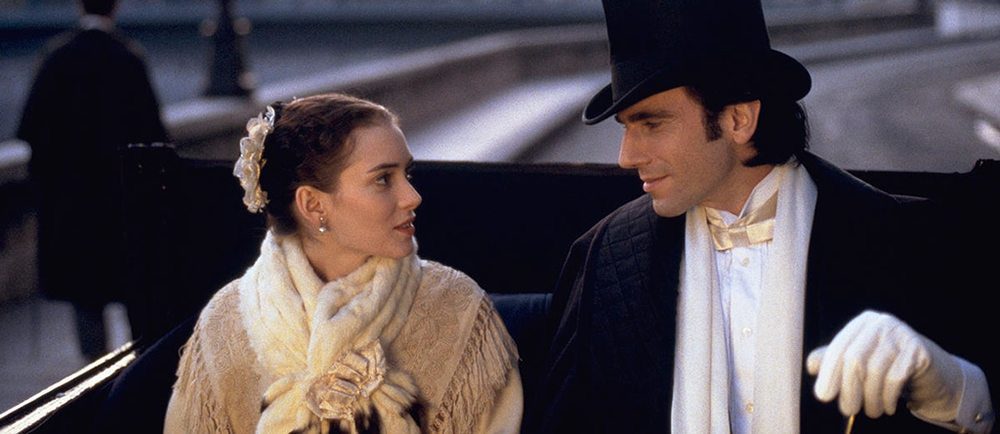 Potentially bringing shame upon her family with a prospective divorce, Ellen's plans must be thwarted and the task falls upon lawyer Newland Archer (Daniel Day-Lewis), who is engaged to be married to Ellen's cousin, May Welland (Winona Ryder). Intrigued by the far-from-conventional Countess' free spirit, her character in stark contrast to his bland fiancée, Newland is disgusted by the scandalmongering and expectations made of women, and comes to fall deeply in love. But to be with his true love is to defy all social convention, requiring a strength that few would have.
"A world balanced so precariously, its harmony could be shattered by a whisper."
The film is a mesmerising experience. Scorsese's camera caresses meticulous mise en scène, creating an opulent world that showcases the characters' materialism, underlining both their social standing and determination to keep up appearances, while Joanne Woodward's withering narration provides both wry humour and a sense of fairy tale. A superlative cast are almost the cherry on top; Day-Lewis is devastating as Newland, suitably restrained as a man restricted by rigid boundaries, yet bursting at the seams with passion for Ellen, while Pfeiffer brings a subtle balance of vulnerable sexuality. The pair's chemistry is palpable, and, when the lovers must exit each other's lives, the actors' rapport has built to such degree, the effect is heartbreaking. Also of note is Ryder's performance; her transition from a supposed girlish innocence to contemptuous, manipulative woman is striking—indeed Ryder won the Golden Globe for Best Supporting Actress for the part.
For those only familiar with Scorsese's more violent works, The Age of Innocence is certainly a departure for the filmmaker. Regardless, as opportunity to take in and learn more of one of the greatest filmmakers of our time, it is essential viewing.
The Age of Innocence is available on Blu-ray from 19 March
[button link="https://www.amazon.co.uk/Age-Innocence-Criterion-Collection-Blu-ray/dp/B078HP5Q53/ref=sr_1_1?s=dvd&ie=UTF8&qid=1520887239&sr=1-1&keywords=age+of+innocence" newwindow="yes"] The Age of Innocence on Amazon[/button]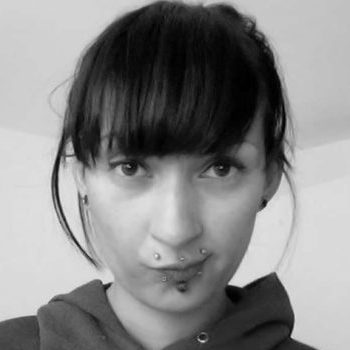 Naila Scargill is the publisher and editor of horror journal Exquisite Terror. Holding a broad editorial background, she has worked with an eclectic variety of content, ranging from film and the counterculture, to political news and finance.