Every now and then, a very silly concept will come along and sweep you off your feet, rendering you genuinely mournful when it's all over.
A dog that thinks it's human, is fiercely possessive of his beautiful owner and jealous of her new boyfriend, therefore determined to sabotage the relationship? How ridiculous. Factor in that this dog's true identity—a fag-smoking, booze-drinking sociopath who likes to round off his evenings with a DVD and a bong—is visible only to the hapless boyfriend, and we have ridiculous, with a touch of sheer brilliance.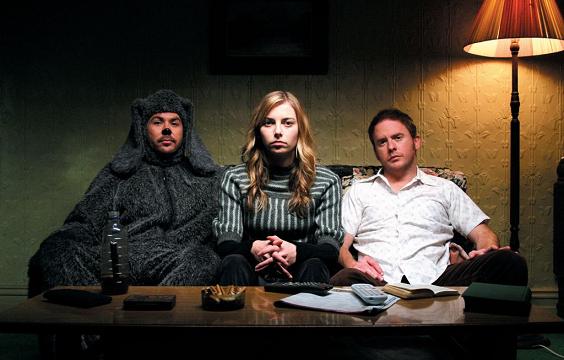 Wilfred is quite simply one of the funniest series I've seen in a long while, certainly up there with such delights as Garth Marenghi's Darkplace and Mongrels. Not that this particular show is anything like these latter programmes. It is, dare I say it, original.
it's very easy to see why Wilfred has won a number of awards
Starting life as a short, it's very easy to see why Wilfred has won a number of awards in its native Australia. The comedy timing is spot on, the dialogue is acerbic, at times borderline offensive, and the central performances pitch-perfect.
Naturally our titular character, Jason Gann (doubling as co-writer/creator) in a dog suit, is the scene-stealer, but Wilfred would not be anywhere near as effective if not supported by his victim's very believable incredulity. This is very much the strength of the first series, the constant torment Adam (Zwar, also co-writer/creator) must endure at the paws of his canine abuser going unrecognised by Sarah, who adores her faithful hound and would never believe that her ex-boyfriend is buried in the garden.
You'd think that the concept would run dry over a series; how funny can an effing and blinding man in a costume really be? Well, I'm exceedingly glad to report that this is not the case, although it must be noted that Gann and Zwar's recognition that the strand in which Wilfred attempts to oust Adam had run its course was a very smart move.
Many programmes would deliver more of the same, and had this dastardly pair done so, this second series would likely feel stale. Instead, Wilfred has now warmed to Adam, albeit for selfish reasons, and more animal/human hybrids are introduced, the script itself upping the offensive ante. Those 18-certificates certainly earned themselves.
Meanwhile, the stories grow ever more ludicrous, sporting some laugh-out-loud moments as the series culminates in Wilfred pursuing his acting career, dabbling in music and joining a Bite Club to bring in cash for Sarah and Adam's wedding.
The show is currently enjoying an American remake, starring Elijah Wood, with Gann serving the same canine duties. Adapted by David Zuckerman, the writer of Family Guy, it's sure to be amusing, and the premise is certainly dark, Wood playing a suicidal neighbour. But for unabashed vulgarity that is not held back by American sanitisation, the original Wilfred will take some beating.
---
Naila Scargill is editor and publisher of Exquisite Terror, an academic take on the filmic horror genre. www.exquisiteterror.com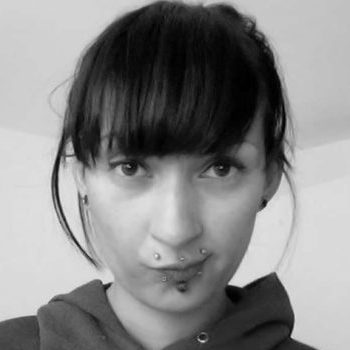 Naila Scargill is the publisher and editor of horror journal Exquisite Terror. Holding a broad editorial background, she has worked with an eclectic variety of content, ranging from film and the counterculture, to political news and finance.