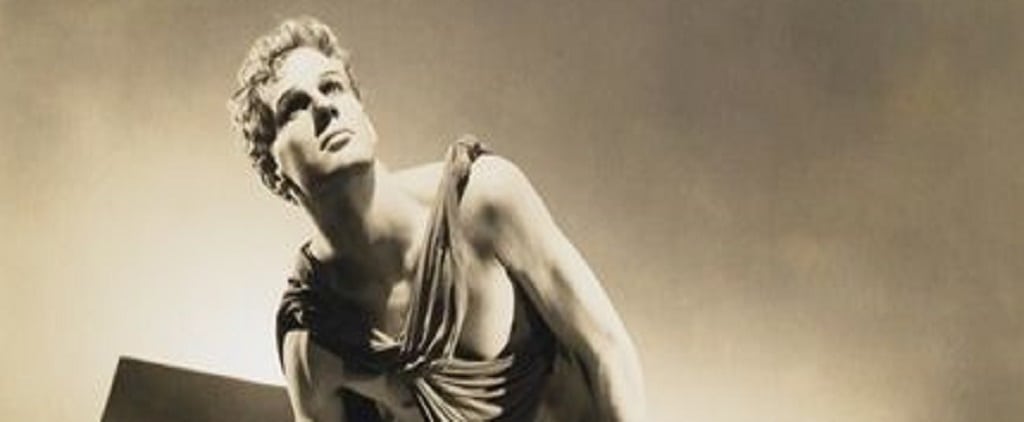 The history of the image tells us that women are the sexualised. From the Venus of Botticelli and Titian, to the nudes of Matisse, the narrative of the naked female body has been about sex and performance for the viewer's gaze. Women, in the western discourse at least, are naked because they are horny, or sexy, or available, or worth ogling (this is a storyline that only recently has begun to unravel, and there's still plenty of work to do).
Men, in art history at least, are naked because they are warriors, naked because they are strong and bold, naked because they are fearless. But what about when they are sexualised too? This is a story about a moment in image making where the lines were blurred. Where the image of the naked man became more than a dominant assertion of strength and reinforcement of the status quo. Male Physique Photography was a breezy moment in photography that in some ways marked a serious turn in the male image. A point in time where the bodies of America's strong and most strapping young men, in all their hyper masculine glory, were caught in a moment of physical and political change.
"After the war a concern began to grow throughout

the nation that American morality was in a state of decline.

Publication of the Kinsey report fed these fears, particularly

Kinsey's statistics that suggested widespread homosexual behaviour," 
Male Physique Photography's origins are quite naive. The late 40s and into the 1950s saw a boom in bodybuilding culture in the states, fuelled by a post second world war optimism, a new consumer culture, and later, the discovery of anabolic steroids. Tens of thousands would visit Muscle Beach to watch the body perfectionists display their strength and physical prowess and across the US, young men invested time and energy to building up hyper masculine muscles that rendered them as hard as the renaissance marbles they'd got their ideas from.
They wanted pictures to prove their beauty, and a clutch of photographers were ready to take them. Physique photographer John Palatinus set up his studio in his front room in Indiana in 1951. He used whatever backgrounds and lighting he could get his hands on, and photographed anyone who wanted to be shot. And he wasn't alone – from Bruce of Los Angeles to Lon of New York, industrious photographers capturing these buff beefcake nudes sprung up across the US.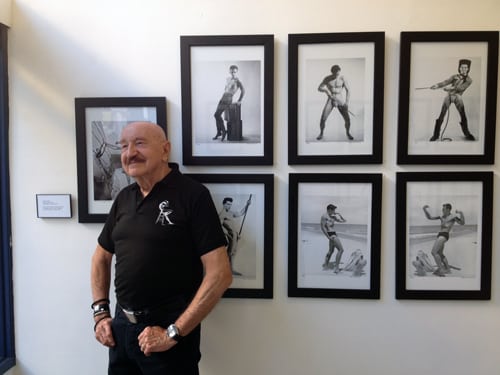 While the bodybuilders crafted themselves after David or Adonis, the photographers made themselves in the image of Bob Mizer, an LA based shooter who had started making images of musclemen in the late 40s on Muscle Beach. Mizer was one of the first to twig about the quite separate use for these images, as a form of gay erotica. His Physique Pictorial was the first magazine to showcase nude male photographs and became an instant cult publication and his AMG model agency and studio was the prominent force of physique photography through its heyday right up until the 90s.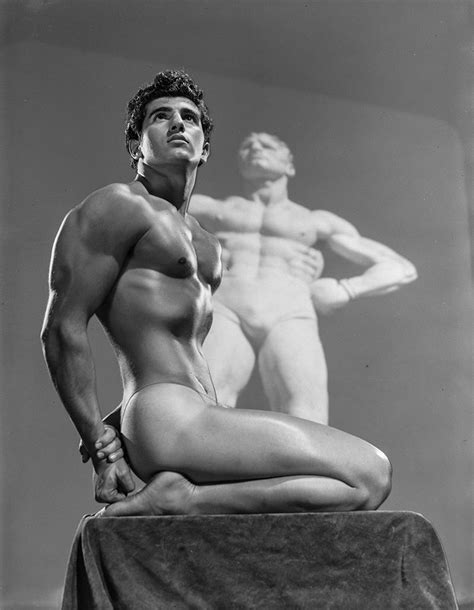 Physique photography is remarkable for a number of reasons. First was its dual purpose: at the point of its peak it was simultaneously serving as a form of marker of individual achievement for the bodybuilding culture, and as an erotic pastime for men interested in men. This duality brought together two unlikely groups: on the one hand, men defined by hyper masculine and traditional ideals of male sexuality, and on the other, men who didn't fit into the sexuality stereotypes of their day, and were marginalised by society to the point of silence.
The point of direct contact was the photographer, who simultaneously met the needs of the subject and the viewer, while holding in their everyday life and practice the tension between the two. In Beefcake, an anthology of physique photographs, cultural historian Petra Mason notes that "beefcake photographers came in all shapes and sizes" and highlights that among their rank were an ex chemistry teacher, a theatrical mask maker, a bartender, and a mystery man operating in pre-Castro Cuba. This was a living network of diverse creators. They were united by their holding and maintaining of this underground culture.
The images swung from overloaded camp to abstract minimalism. Physique pictures often include masculine tropes that soup up their double meanings. Firemen with bare bottoms, sailors wrestling, athletes caught in the changing rooms and biker boys straddling their hot wheels. Classical references crept in too: renaissance style columns, swords and spartan costumes slapped on a layer of unmistakable masculine symbolism. Today these are viewed with the cynical eye of the contemporary as cheesy and over the top, but a kinder reading is one of inexperienced photographers attempting to make things interesting.
As they progressed, photographers moved away from the obvious and into new territory that made their message less obvious and their aesthetic more powerful. In our interview in 2012, John Palatinus noted that his biggest influences on how to take photographs came from fashion photographers of the 1930s, notably George Platt Lynes and Horst P Horst. It was from these early pioneers that Palatinus learned to use plain backgrounds and lose the props, experimenting instead with the shape and simple lines of the body. Don Whitman and Bruce of Los Angeles, two other famous physique photographers, experimented with "duelling", having their models wrestle to produce a dynamism in their photographs. Whitman also shot in nature, taking his models to national parks in Utah. These new ways of working brought in a less obvious and in some ways less crude symbolism. These warriors had now become gods.
Curator Alan Harman traces Palatinus' work directly to the work of Robert Mapplethorpe in the 1980s, and David Hockney openly acknowledged the influence of Bob Mizer on his work, referencing images from Mizer's magazine Physique Pictorial, directly in his paintings. Connecting these images, which have a commercial origin, to the more established art world may seem grasping, but their place in the art historical timeline is crucial. It is with these images that we begin to see a mainstream sexualisation of the naked male in photography, and it is partly from these images that we see two competing ideas thrust upon the naked male figure: that of strength and power and that of a vulnerability through being sexual objects.
These images also represent a social force, a subculture which Petra Mason notes was led by "reluctant heroes who once took on repressive photographic nudity laws." Not everything about 1950s America was optimistic. While the sun shone on the bronzed gods of Muscle Beach, among the political classes, post war paranoia crept in, and witch hunts began. Historian David K Johnson notes that homophobia was inherently bound up in the McCarthyist charge against communists during the 1950s, and gay men were targeted by the US government. He explained in an interview in 2004
"after the war a concern began to grow throughout the nation that American morality was in a state of decline. Publication of the Kinsey report fed these fears, particularly Kinsey's statistics that suggested widespread homosexual behaviour. Congress responded by passing a tough sexual psychopath law for the District of Columbia to crack down on deviant behaviour. At the same time the U.S. Park Police initiated a "Pervert Elimination Campaign" for D.C. parks frequented by gay men. With the rise of Senator Joseph McCarthy and his charges that communists and homosexuals had infiltrated the federal government, the men arrested in Washington's parks on sex charges seemed to threaten not just the morality of the city but the national security. Their arrest records were forwarded to the executive agencies and hundreds began losing their jobs." Historian David K Johnson, 2004
This was a backward-looking time – legal reform against prohibition of homosexuality in the USA only began in 1962, and before that came a period of ruthless targeting of gay men in the USA for their sexuality.
This confused conflation, of gay men degrading society and being threat to national security, was a threat to physique photographers. Most of the models for physique pictures were not gay, but many of the photographers were, and were connected to the subcultures of homosexuality at that time. They were an obvious and easy target for a government in blind panic and fear, looking for control through homogeneity. In the minds of the paranoid statesmen, these photographers became pornographers, and targets for arrest. John Palatinus' work was intercepted by the US postal service, leading to his arrest in 1959, at the height of homophobic reactionary tension in the country.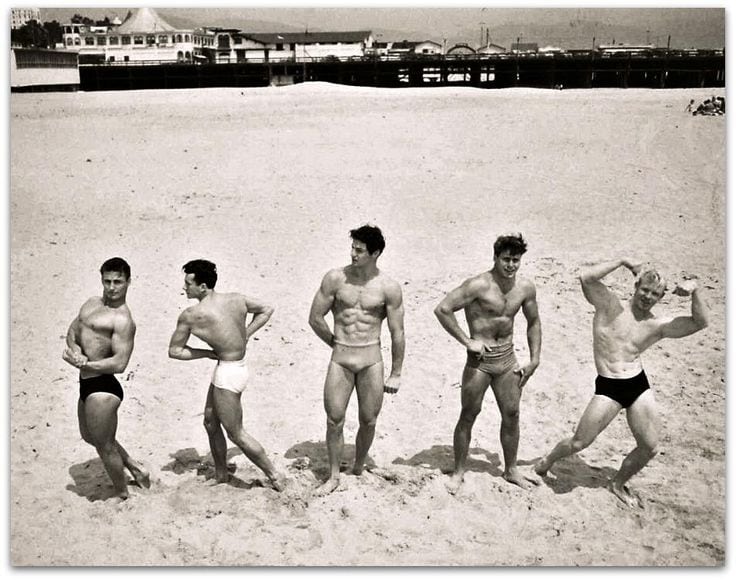 "The police came in to my studio and they took everything, they did a clean sweep, my camera, my lighting equipment, negatives, money, everything. The negatives ended up in the police department. I never saw them again. Everyone always asks me why I never saw them again but this was a very difficult time in America, it was the end of the McCarthy era and gay bars were being closed and they would say 'these premises have been closed because they have been frequented by undesirable people or homosexuals.' Palatinus, 2013
Going on to describe the full and depressingly thorough level of bitterness and contempt,
"They would close the bar and they would put the names of the people at the bar in the newspaper, ruining their lives forever. It was a very repressive time. It is representative of the puritanical America of that period and there are still vestiges of that today." Palatinus, 2013
1959 was the same year that Muscle Beach was closed down. "I did not expect it to come crashing down the way it did." said Palatinus in our 2013 interview,
"It meant starting over at life again because at that point I didn't have a day job anymore, because I was doing so well with the photographs. After that happened I really had to start my life over again and go back to doing something I did before." Palatinus, 2013
For the photographers, the models and the fan viewers, the nude signified liberation, fun, a harmless show of their sexuality, freedom. The heavy-handed government reaction attempted to shame the naked body, to combine it with long held Christian ideas of vice, to silence the body and cover it up to obscure its message of freedom. In singling out this culture and snatching away its materials, the US government signalled just how threatening to them a simple display of the nude body was and, in their homophobic rhetoric, revealed their fear of the other in cold light. After all, what true harm is there in a consensual picture of a naked man?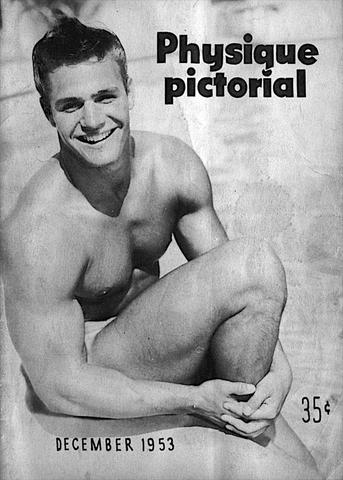 Petra Mason notes that with the government oppression, many physique photography collections were hidden, for fear of recrimination for their owners, and remain so today. Many works were sold during the AIDS crisis of the 1980s – another moment when the US government failed homosexual men. Palatinus' body of work was carelessly scattered around government agencies, only to be found, years later, at market stalls and in thrift store boxes, and pieced together again by curator Alan Harmon, meaning Palatinus was able to see it before his death in 2014. Today, Bob Mizer's Physique Pictorial, is a cult collector's item. Once picked up for its content, it is now cherished for its artistic status.
Taken together these images represent both an intriguing turning point in the history of the male nude and a documentation of an early gay subculture that had the power to shake a government. Physique Photographers thought they were changing their lives when they picked up their cameras, but really, they were changing ours.
Header Image: George Platt Lynes YouTube Screen Grab