---
---
Kunsthuis Gallery, Crayke, North Yorkshire
Partly a call for artworks, partly a call for action.
Our eARTh 2018
How are artists, educators, curators and galleries responding to climate change? What forms of art and its mediation are evolving along with our understanding of the crisis? Can art communicate the impacts of climate change and the environment more effectively than facts and figures? Kunsthuis Gallery believes so….
It is on our radar that temperatures are breaking records around the world. The 21st century has seen the most temperature records broken in history. 2016 was the hottest year on record since 1880, according to Nasa and the National Oceanic and Atmospheric Administration (NOAA). Sea levels are rising at their fastest rate in 2,000 years and Global flooding is estimated to triple by 2030. We have heard and seen the statistics but how can we highlight these growing issues creatively?
Yorkshire, where our gallery is located, is witnessing the imminent threat of Fracking, a process which should not be underestimated following the toxic and radioactive nightmare seen in the US, Canada and Australia.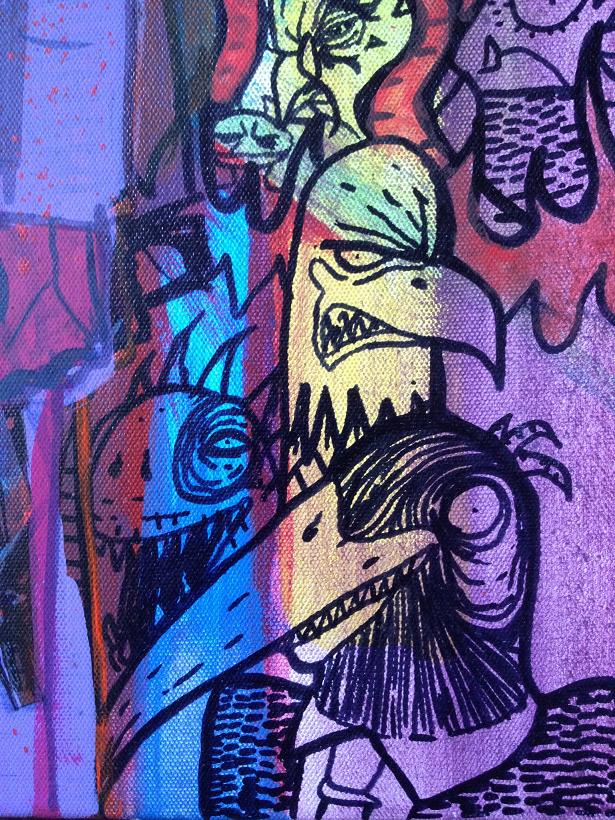 Kunsthuis Gallery's aim is to curate an exciting exhibition of saleable work in the mediums of photography, ceramics, sculpture, illustration, painting, printmaking, performance, drawing, textiles, glass, collage, digital and jewellery in order to showcase how artists are responding to this growing issue.
By working with the Howardian Hills organisation (Area of Outstanding Beauty) who will conduct informative talks at the gallery fundraising for our chosen charity Friends of the Earth, the world's largest environmental campaigning organisation, the gallery hopes to raise awareness with our visitors.
We want to encourage conversations, knowledge transfer and visual delights for our audiences in order to help promote effective and creative action to secure a safe future for humankind. As curators of this show, we believe the arts has a major role and responsibility to encourage and provide knowledge to our audiences towards the environmental sustainability that we need to protect life on our beautiful planet.
Kunsthuis Gallery is looking for work which encompasses a personal perspective regarding climate change and the environment. This could be as simple as a photograph of a landscape to an art piece produced through environmentally sourced materials. Themes to interpret could be; wildlife, oceans, transport, biofuels, windpower, landscape, renewable energy, green economy, waste, safe climate, healthy planet, conservation.
We are looking for works which inspires us – where we can understand our world as an intriguing, beautiful, challenging all be it vulnerable place. We want to create a vision to help motivate our audiences actions. We believe the arts are a powerful tool in order to achieve this, by communicating awareness of what is going on around us.
Kunsthuis Gallery is located in Crayke, North Yorkshire set in a 1.6 acre wildlife garden and on the boundaries of the Howardian Hills – an area of outstanding natural beauty.
Due to the nature of our gallery's location and ethos, we are extremely passionate about this subject. The gallery will showcase our 9 month exhibition in 2018 from 24th March – 23rd December and will donate 5% sales commission to our chosen charity Friends of the Earth, an environmental organisation campaigning for a safer climate.
Help us to share positive stories about climate action. It will not only inspire our audiences to take steps, but can provide deeper support for political leaders to legislate change and for us all to go green.
Image by Dan Booth, not to be reproduced without express prior permission.