Declan Sinnott: I Love the Noise it Makes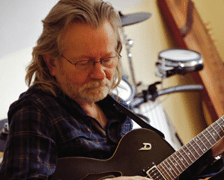 An easy album that reminds of JJ Cale, Ry Cooder and the Celtic love affair with smooth folk-country.
Adult Acoustic. A domain legendarily populated by the troubled, drunk, sex mad, violent and jail-prone stereotypes that rarely trouble the charts, but in Declan Sinnott they might be given a scare.
"I love the noise it makes" (apparently a John Lennon riposte to a technical question) is a very tasteful affair that smacks of quality musicianship and solid songwriting. Perhaps too much. Despite the title there isn't much wild noise but carefully cultivated, almost muted, statements.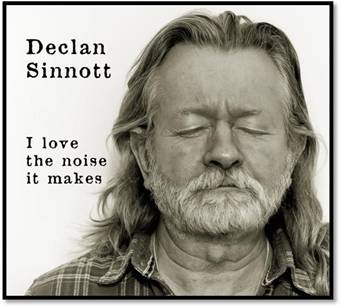 Where
LIKE Trebuchet to see this article in full.
It is a small way of monetising the site to reach a wider audience (pop-up window required)
Feel free to unlike us later but thanks for watering the plant this time.
Ps. Sometimes the cookies have trouble. If so unlike below then re-like to view the article